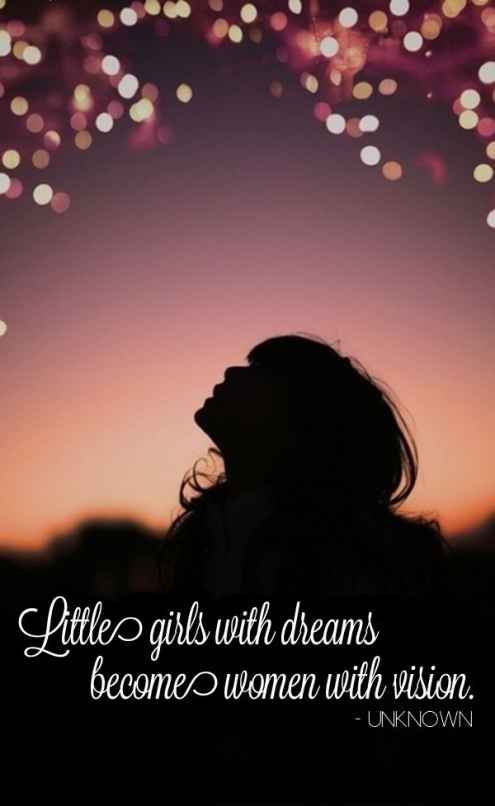 Through the years, women from different generations and locations have proven their strength and independence. Today, women have made amazing contributions in the government, business world, the army and many more sectors. Around the globe, there have been many women in positions and power.
Hillary Clinton was one of the powerful voices of women around the world. However, it is a fact that there are still a lot of oppressed women around the world. We should not stop fighting and advocating for gender equality. Here, we have collected strong women quotes to inspire women everywhere. Being strong is not just about physical abilities, but also emotional, intellectual, and mental strength. It may be hard for some to become a strong independent woman but with perseverance and self-confidence, we should all achieve it.
Independent Strong Women Quotes
1. I believe in being strong when everything seems to be going wrong. I believe that happy girls are the prettiest girls. I believe that tomorrow is another day, and I believe in miracles.
2. Life has knocked me down a few times, it showed me things I never wanted to see. I experienced sadness and failures. But one thing for sure, I always get up.
3. Think like a queen. A queen is not afraid to fail. Failure is another stepping stone to greatness.
4. She was fierce. She was simple. She was crazy and always had something to say. She had flaws, but when she was down she got right back up. She was a beast in her own way but one word described her best… Strong!
5. I'm tough, ambitious and I know exactly what I want. If that makes me a bitch, Okay.
6. Life will test you but remember this, when you walk up a mountain you legs get stronger.
7. And the salt in my wounds isn't burning anymore than it used to. It's not that I don't feel the pain, it's just I'm not afraid of hurting anymore.
8. Nothing is more impressive than a person who is secure in the unique way God made her.
9. Nothing cam dim the light that shines from within.
10. Be that strong girl that everyone knew would make it through the worst. Be that fearless girl the one would dare to do anything. Be that independent girl, who doesn't need a man. Be that girl who never backed down.
11. Forgive those who insult you, attack you, belittle you or take you for granted. But more than this, forgive yourself for allowing them to hurt you.
12. The question isn't who's going t let me; it's who's going to stop me.
13. I will not be any man's half-time, down tme, spare time or sometimes. So don't waste my time.
14. I just love bossy women. I could be around the all day. To me, bossy is not a pejorative term at all. It means somebody's passionate and engaged and ambitious and doesn't mind leading.
15. You must know that you can do this. You are strong. You will make it. Just hang on and keep believing in yourself, always.
16. The thing women have got to learn is that nobody give you power, you just take it.
17. I think women are foolish to pretend they are equal to men, the are far superior and always have been.
18. A strong woman knows how to keep her life in line. With tears in her eyes, she still manages to say, "Nah, I'm fine."
19. Be a first-rate version of yourself, not a second-rate version of someone else.
20. A strong woman stands up for herself. A stronger woman stands up for everyone else.
Short Strong Women Quotes
21. I believe in me.
22. Strong enough to  bear the children then get back to business.
23. Damaged women are the most dangerous kind, because they already know they can survive.
24. I figure, if a girl wants to be a legend, she should go ahead and be one.
25. Sometimes it takes balls to be a woman.
26. A strong willed little girl will grow to be a strong independent woman.
27. Above all, be the heroine of your life, not the victim.
28. You only live once, you might as well be a badass.
29. Little girls with dreams become women with vision.
30. If I ever let my head down, it will be just to admire my shoes.
Strong Women Quotes for all Races
31. Women have been trained to speak softly and carry a lipstick. Those days are over.
32. You can become strong and powerful and beautiful.
33. My mother always told me, "Hide your face, people are looking at you." I would reply, "It does not matter; I am also looking at them."
34. Strong women; Strong world.
35. People think of latina women as being fiery and fierce, which is usually  true. But I think the quality that so many latinas possess is strength.
36. Of course I am not worried about intimidating men, The type of man show will be intimidated by me is exactly the type of man I have no interest in.
37. When men are oppressed, it's a tragedy. When women are oppressed, it's tradition.
What Are the Signs of a Strong Woman?
A strong woman shows courage even in difficult times. Just like strong men, strong women prevail in hard times and make life easier for everyone instead of staying silent and inactive. A strong woman doesn't wait for others to come and save her, she saves herself – often times more efficiently than any would-be prince charming.
Independence is what characterizes a strong woman, in short. However, there's also another aspect of this story. Many strong women are built through struggles and suffering, same as with strong men. Today's society has made life extremely easy, especially in the West. That's why many of the self-proclaimed strong women and men are only "strong" until their first encounter with a difficult time.
But that doesn't mean strong women no longer exist. On the contrary, many women today have indeed learned how to fend for themselves in difficult situations. Often, you might see strong women breaking societal norms. They're rebels, just like the great people that came before them. Rebels have always shown strength, just think about Rosa Parks and how she managed to stir up controversy simply by refusing to give up her seat. The same goes for strong women today. If someone tells them they can't do something, they go off the beaten path and prove that they indeed can – often times better than those who look down on them.
But they don't stop there
Strong women don't stop just at impressing others. They go out of their way for self-improvement. A strong woman doesn't stop just because she out-paced others, she continues to get better and better with every passing moment. And that's their beauty. That's what makes them special and that's why we should cherish and encourage them. Because they have proven that they can do it big time.
Final Thoughts
Women around the world possess great power. Life is a never-ending fight and achievement. We should not lose hope for success. Time will come that every girl in this world will not suffer from inequality. If you were inspired by these strong women quotes, check out Inspirational Quotes about Strength, 32 Short Stay Strong Quotes and Images, and Most Encouraging Quotes.