Through the years, women from different generations and locations have proven their strength and independence. Today, women have made outstanding contributions to the government, the business world, the army, and many more sectors. Around the globe, there have been many women in positions and power. They are considered to be strong women.
Hillary Clinton was one of the most powerful voices of women around the world. However, it is a fact that there are still a lot of oppressed women around the world. We should not stop fighting and advocating for gender equality. Here, we have collected strong women quotes to inspire women everywhere. Being strong is not just about physical abilities but also emotional, intellectual, and mental strength. It may be hard for some to become strong independent women, but with perseverance and self-confidence, we should all achieve it.
Powerful Strong Women Quotes
1. "Sometimes an angel, sometimes a hell raiser, always a strong woman." – R.H. Sin
A woman that shows her both side is a strong woman. Regardless, she shows her softness or the one who is hard.
2. "The most dangerous woman of all is the one who refuses to rely on your sword to save her because she carries her own." – R.H. Sin
Strong women can stand alone. She can carry herself well.
3. "A strong woman is a woman determined to do something others are determined not be done." – Marge Piercy
Strong women never stop. They continue and are determined to finish things well.
4. "Never ever mistake her silence for weakness. Remember that sometimes the air stills, before the onset of a hurricane." – Nikita Hill
5. "She was a wild one; always stomping on eggshells that everyone else tip-toed on." – Kaitlin Foster
Women are fearless.
6. "She was powerful not because she wasn't scared but because she went on so strongly, despite the fear." – Atticus
Strong women choose to conquer their fear.
7. "Strong women don't play the victim. Don't make themselves look pitiful and don't point fingers. They stand and they deal." – Mandy Hale
Strong women are mature enough to handle things.
8. "Be a first-rate version of yourself, not a second-rate version of someone else." – Judy Garland
Women always want to become the first-rate version of themselves. They always want to become the best version of themselves.
9. Women are like teabags. We don't know our true strength until we are in hot water." – Eleanor Roosevelt
In difficult times, those are the times women are expected to fail however, in those times, they show who and what they got. They can surpass and able to conquer what they go through.
10. "A really strong woman accepts the war she went through and is ennobled by her scars." – Carly Simon
11. They tried to burn her not knowing she was a flame." – R.H. Sin
12. "You don't have to play masculine to be a strong woman." —Mary Elizabeth Winstead
13. "Once you figure out what respect tastes like, it tastes better than attention." —P!nk
14. "A glowing woman can help other women glow and still be lit."
15. "Give a woman pain and she'll turn it into power. Give that woman chaos and she'll create peace." – R.H. Sinx
16. "She never seemed shattered; to me, she was a breathtaking mosaic of the battles she's won." – Matt Baker
17. "She overcame everything that was meant to destroy her." – Sylvester McNutt II
18. Some women are lost in the fire. Some women are built from it." – Michelle K. Some
19. "If my strength intimidates you, I hope you realize that's a weakness of yours."
20. A strong woman looks a challenge dead in the eye and gives it a wink." – Gina Carey
21. "Truly powerful women don't explain why they want respect. They simply don't engage with those who don't give it to them."
22. "She would rather walk alone in darkness than follow anyone else's shadow." – R.G. Moon
23. "Women must not depend upon the protection of man, but must be taught to protect herself." – Susan B. Anthony
24. "Having a soft heart in a cruel world is courage, not weakness." – Katherine Henson
25. "I am a strong woman because a strong woman raised me."
26. "Pain shapes a woman into a warrior." – R.H. Sin
27. "The bravest thing she ever did was to stay alive each day." – Atticus
28. "Strong women don't have attitudes. They have standards."
29. "I'm not someone who can be controlled. I want someone who will watch me do my thing and be like, 'That's my girl.'"
30. "She's a proof that you can walk through hell and still be an angel." – R.H. Sin
31. "There are two powers in the world; one is the sword and the other is the pen. There is a third power stronger than both, that of women." —Malala Yousafzai
32. "A woman is like a tea bag; you never know how strong it is until it's in hot water." —Eleanor Roosevelt
33. "Develop enough courage so that you can stand up for yourself and then stand up for somebody else." —Maya Angelou
34. "I don't want to be better than you or her or him—I want to be better than I am right now." —Kerri Walsh
35. "If you don't see a clear path for what you want, sometimes you have to make it yourself." —Mindy Kaling
36. "I love challenging the status quo." —Sara Ramirez
37. "Never apologize for being a powerful woman."
38. "Each time a woman stands up for herself, she stands up for all women." —Maya Angelou
39. "A woman is the full circle. Within her is the power to create, nurture and transform." —Diane Mariechild
40. "We need women at all levels, including the top, to change the dynamic, reshape the conversation, to make sure women's voices are heard and heeded, not overlooked and ignored." —Sheryl Sandberg
41. "And one day she discovered that she was fierce, and strong, and full of fire, and that not even she could hold herself back because her passion burned brighter than her fears." —Mark Anthony
42. "One of the most courageous things you can do is identify yourself, know who you are, what you believe in and where you want to go." —Sheila Murray Bethel
43. "We need women who are so strong they can be gentle, so educated they can be humble, so fierce they can be compassionate, so passionate they can be rational, and so disciplined they can be free." —Kavita Ramdas
44. "A woman with a voice is by definition a strong woman. But the search to find that voice can be remarkably difficult." —Melinda Gates
45. "A strong woman understands that the gifts such as logic, decisiveness, and strength are just as feminine as intuition and emotional connection. She values and uses all of her gifts." —Nancy Rathburn
46. "You have to have confidence in your ability, and then be tough enough to follow through." —Rosalynn Carter
47. "Be strong enough to stand alone, smart enough to know when you need help, and brave enough to ask for it." —Ziad K. Abdelnour
48. "The woman who follows the crowd will usually go no further than the crowd. The woman who walks alone is likely to find herself in places no one has ever been before." —Albert Einstein
49. "Don't let anyone speak for you, and don't rely on others to fight for you." —Michelle Obama
50. "Females are the most beautiful, gorgeous creatures in the whole world. And I think that we are gorgeous no matter what size we are." —Alicia Keys
51. "I have chosen to no longer be apologetic for my femaleness and my femininity. And I want to be respected in all of my femaleness because I deserve to be." —Chimamanda Ngozi Adichie
52. "I always wanted to be a femme fatale. Even when I was a young girl, I never really wanted to be a girl. I wanted to be a woman." —Diane Von Furstenberg
53. "Women must try to do things as men have tried. When they fail, their failure must be but a challenge to others." —Amelia Earhart
54. "I am woman phenomenally. Phenomenal woman, that's me." —Maya Angelou
55. "In the future, there will be no female leaders. There will just be leaders." —Sheryl Sandberg
56. "Don't hold back because you think it's unladylike. We shouldn't be shamed out of our anger. We should be using it. Using it to make change in our own lives, and using it to make change in the lives around us." —Jessica Valenti
57. "There's something special about a woman who dominates in a man's world. It takes a certain grace, strength, intelligence, fearlessness, and the nerve to never take no for an answer." —Rihanna
58. "If you want something said, ask a man. If you want something done, ask a woman." – Margaret Thatcher
59. "There is no limit to what we, as women, can accomplish." —Michelle Obama
60. "Women have discovered that they cannot rely on men's chivalry to give them justice." —Helen Keller
61. I believe in being strong when everything seems to be going wrong. I believe that happy girls are the prettiest girls. I believe that tomorrow is another day, and I believe in miracles.
62. Life has knocked me down a few times, it showed me things I never wanted to see. I experienced sadness and failures. But one thing for sure, I always get up.
63. Think like a queen. A queen is not afraid to fail. Failure is another stepping stone to greatness.
64. She was fierce. She was simple. She was crazy and always had something to say. She had flaws, but when she was down she got right back up. She was a beast in her own way but one word described her best… Strong!
65. I'm tough, ambitious and I know exactly what I want. If that makes me a bitch, Okay.
66. Life will test you but remember this, when you walk up a mountain you legs get stronger.
67. And the salt in my wounds isn't burning anymore than it used to. It's not that I don't feel the pain, it's just I'm not afraid of hurting anymore.
68. Nothing is more impressive than a person who is secure in the unique way God made her.
69. Nothing can dim the light that shines from within.
70. Be that strong girl that everyone knew would make it through the worst. Be that fearless girl the one would dare to do anything. Be that independent girl, who doesn't need a man. Be that girl who never backed down.
71. Forgive those who insult you, attack you, belittle you or take you for granted. But more than this, forgive yourself for allowing them to hurt you.
72. The question isn't who's going t let me; it's who's going to stop me.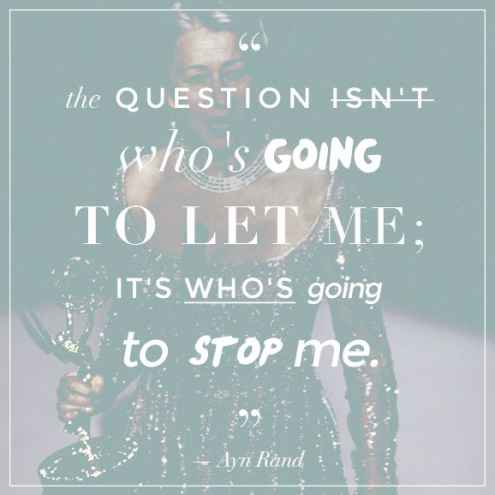 73. I will not be any man's half-time, down time, spare time or sometimes. So don't waste my time.
74. I just love bossy women. I could be around the all day. To me, bossy is not a pejorative term at all. It means somebody's passionate and engaged and ambitious and doesn't mind leading.
75. You must know that you can do this. You are strong. You will make it. Just hang on and keep believing in yourself, always.
76. The thing women have got to learn is that nobody give you power, you just take it.
77. I think women are foolish to pretend they are equal to men, the are far superior and always have been.
78. A strong woman knows how to keep her life in line. With tears in her eyes, she still manages to say, "Nah, I'm fine."
79. Be a first-rate version of yourself, not a second-rate version of someone else.
80. A strong woman stands up for herself. A stronger woman stands up for everyone else.
81. I believe in me.
82. Strong enough to bear the children then get back to business.
83. Damaged women are the most dangerous kind, because they already know they can survive.
84. I figure, if a girl wants to be a legend, she should go ahead and be one.
85. Sometimes it takes balls to be a woman.
86. A strong willed little girl will grow to be a strong independent woman.
87. Above all, be the heroine of your life, not the victim.
88. You only live once, you might as well be a badass.
89. Little girls with dreams become women with vision.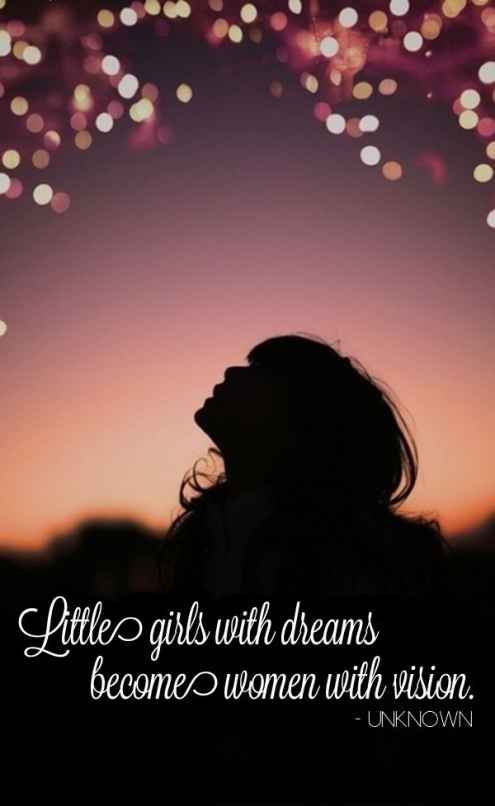 90. If I ever let my head down, it will be just to admire my shoes.
91. Women have been trained to speak softly and carry a lipstick. Those days are over.
92. You can become strong and powerful and beautiful.
93. My mother always told me, "Hide your face, people are looking at you." I would reply, "It does not matter; I am also looking at them."
94. Strong women; Strong world.
95. People think of latina women as being fiery and fierce, which is usually true. But I think the quality that so many latinas possess is strength.
96. Of course I am not worried about intimidating men, The type of man show will be intimidated by me is exactly the type of man I have no interest in.
97. When men are oppressed, it's a tragedy. When women are oppressed, it's tradition.
What Are the Signs of a Strong Woman?
A strong woman shows courage even in difficult times. Just like strong men, strong women prevail in hard times and make life easier for everyone instead of staying silent and inactive. A strong woman doesn't wait for others to come and save her, she saves herself – oftentimes more efficiently than any would-be prince charming.
Independence is what characterizes a strong woman, in short. However, there's also another aspect of this story. Many strong women are built through struggles and suffering, the same as strong men. Today's society has made life extremely easy, especially in the West. That's why many of the self-proclaimed strong women and men are only "strong" until their first encounter with a difficult time.
But that doesn't mean strong women no longer exist. On the contrary, many women today have indeed learned how to fend for themselves in difficult situations. Often, you might see strong women breaking societal norms. They're rebels, just like the great people that came before them. Rebels have always shown strength, just think about Rosa Parks and how she managed to stir up controversy simply by refusing to give up her seat. The same goes for strong women today. If someone tells them they can't do something, they go off the beaten path and prove that they indeed can – oftentimes better than those who look down on them.
But they don't stop there
Strong women don't stop just at impressing others. They go out of their way for self-improvement. A strong woman doesn't stop just because she out-paced others, she continues to get better and better with every passing moment. And that's their beauty. That's what makes them special and that's why we should cherish and encourage them. Because they have proven that they can do it big time.
Frequently Asked Questions
What is a strong woman quote?
Strong women are an important part of our society and culture, so naturally, we have quotes about strong women to help celebrate them. A strong woman quote may refer to a woman's emotional or physical strength, but it is ultimately meant to uplift all women by highlighting their important role in the world, such as "A glowing woman can help other women glow and still be lit."
How do you praise a strong woman?
When you praise a strong woman, it is important to examine why you are praising her. Avoid praising her for her looks or anything that may be similarly superficial. Instead, consider what about her may inspire you to want to complement this specific woman in the first place. For example, it may be her courage, in which case the quote "She was a wild one; always stomping on eggshells that everyone else tip-toed on" by Kaitlin Foster rings true.
What can I say to motivate a girl?
When you are trying to motivate someone, it is important to recognize and emphasize their strengths. This is especially true of young girls who may face discrimination more often than their male counterparts. If you would like to help motivate a girl you know, consider sending her an inspirational strong woman quote with images, like those seen in our collection of quotes.
What makes a woman strong in one word?
It is difficult to capture the strength of a person in one word. Some may use complex and layered words like 'strong', 'courageous', 'brave', 'tenacious', or 'fierce', but they often leave much to the imagination and don't attempt to cover all of the attributes you may want to highlight. For a more comprehensive descriptor, you may want to take a look at our collection of inspirational strong woman quote with images.
What is the most powerful quote?
The most powerful quote is the quote that makes you feel the strongest and most optimistic. As these are subjective interpretations of a quote, it really varies from person to person. One of our most popular and powerful quotes is "Life will test you but remember this when you walk up a mountain your legs get stronger."
How do you tell a woman she is strong?
The best way to tell a woman, or anyone for that matter, that they are strong is by telling them directly. However, a particularly impactful way of communicating your admiration for them can be found in an inspirational quote.
Conclusion for Strong Women Quotes
Women are often complimented, but they tend to get fewer compliments regarding their psychological or physical strength than their male counterparts. This is why when you want to convey your admiration for an important woman or female figure in your life, you should consider an inspirational strong woman. Women around the world possess great power. Life is a never-ending fight and achievement. We should not lose hope for success. The time will come when every girl in this world will not suffer from inequality.
To find the perfect quote for the women in your life, just take a look at our wide selection of inspirational strong women quotes with images, and you're bound to find the right one!
If you were inspired by these strong women's quotes, check out Inspirational Quotes about Strength, 32 Short Stay Strong Quotes and Images, and Most Encouraging Quotes.

Tina Gray is a freelance journalist, theatre enthusiast and aspiring author. She has a passion for telling stories through various mediums and regularly writes for various online publications. Her short stories will soon be published in her first volume. Currently, she resides in the San Fernando Valley and is studying screenwriting.