Hurting quotes will let you realize the agony of being hurt. Each of us may have experienced being heartbroken. Yes, it can happen to anyone at any time. Sometimes it's better when you are alone since nobody will be able to hurt you. If somebody hurts you then the best thing that you can do is to move on with your life. You can still find your true happiness elsewhere. You might be in a state of confusion as to why things have gone disarray. We hope that you will find comfort and healing over the things that have brought pain to you. We hope that you will learn to love yourself again as you get over those things. Learn to smile again over these adversities.
Here, we have handpicked some hurting quotes with images that will demonstrate what it feels like when you are being hurt by someone close to your heart. For betrayal quotes with images, and depression quotes you can follow the link.
232 Hurting Someone You Love Quotes with Images
1. "Don't waste your time on revenge. Those who hurt you will eventually face their own karma." —Matareva Pearl
2. "Just because somebody is strong enough to handle pain doesn't mean they deserve it."
3. "One of the most courageous decision you'll ever make is to finally let go of what is hurting your heart and soul."
4. "My biggest mistake is thinking that people care for me as much as I do for them."
5. "The truth may hurt for a little while but a lie hurts forever."
6. "You don't get to choose if you get hurt in this world. But you do have some say in who hurts you." —John Green
7. "The reason it hurts so much to separate is because our souls are connected." —Nicholas Sparks
8. "When a person tells you that you hurt them, you don't get to decide that you didn't." ―Louis C.K.
9. "It hurts to have someone in your heart that you can't have in your arms."
10. "If you love large, you've got to hurt large." —Sarah McLachlan
11. "I don't hate you, I love you. But loving you is killing me. So this is goodbye even if I don't want it to be." —Nikita Gill
12. "Because nothing makes me happier and nothing makes me sadder than you."
13. "The medicine that hurts the most is generally the best healer." —Scottish Proverb
14. "Being brokenhearted is like having broken ribs. On the outside it looks like nothing's wrong, but every breath hurts." —Greg Behrendt
15. "Hurt me with the truth but never comfort me with a lie."
16. "Spiteful words can hurt your feelings but silence breaks your heart."
17. "It hurts if someone tells you they don't want you, but it hurts more if they don't tell you."
18. "The worst feeling is feeling unwanted by the person you want the most."
19. "People will usually hurt you in attempt to heal themselves."
20. "To heal a wound you must stop scratching it." —Paulo Coelho
21. "No matter how bad your heart is broken, the world doesn't stop for your grief." —Faraaz Kazi
22. "Then his heart, now broken into a thousand pieces, slowly began to turn to ice." —Morgan Rhodes
23. "You should not have to rip yourself into pieces to keep others whole."
24. "I don't understand the reason why you decided to let go of my hands when I need you most."
25. "After that breakup, I just wanna be a ghost, completely anonymous." —Before Sunrise
26. "There is a time for departure, even when there's no certain place to go." —Tennessee Williams
27. "There is one pain, I often feel, which you will never know. It's caused by the absence of you." —Ashleigh Brilliant
28. "When what you hear and what you see don't match, trust your eyes." ―Dale Renton
29. "Unrequited love is the infinite curse of a lonely heart." ―Christina Westover
30. "Looking back, I have this to regret, that too often when I loved, I did not say so." —Ray Stannard Baker
31. "The most painful thing is losing yourself in the process of loving someone too much, and forgetting that you are special too." —Ernest Hemingway
32. "The deepest wounds aren't the ones we get from other people hurting us. They are the wounds we give ourselves when we hurt other people." ―Isobelle Carmody
33. "What do you do when the one person you want comfort from the most is the one who caused your pain?" ―Amanda Grace
34. "So it's true, when all is said and done, grief is the price we pay for love." ―E.A. Bucchianeri
35. "The shattering of a heart when being broken is the loudest quiet ever." ―Carroll Bryant
36. "Do you know the feeling when your heart is so hurt, that you could feel the blood dripping?" ―Lady Gaga
37. "The walls we build around us to keep sadness out also keep out the joy." ―Jim Rohn
38. "You'll stop hurting when you stop hoping." ―Guillaume Musso
39. "The worst wounds, the deadliest of them, aren't the ones people see on the outside. They're the ones that make us bleed internally." ―Sherrilyn Kenyon
40. "I have learned now that while those who speak about one's miseries usually hurt, those who keep silence hurt more." ―C. S. Lewis
41. Hurting Quotes for Her
"Just because we can't be together doesn't mean I don't love you." ―Cecily von Ziegesar
42. "To make one person the center of your world is bound to end in disaster. There are too many factors outside your control." ―Alexandra Adornetto
43. Hurting Quotes for Him
"Kinda pointless to fight for what you want when what you want continues to break your heart." ―Molly McAdams
44. "There are only so many times that you can utter 'It does not hurt' before it begins to hurt even more than they hurt." ―Jonathan Safran Foer
45. "Someone who smiles too much with you can sometime frown too much with you at your back." ―Michael Bassey Johnson
46. "I am good at walking away. Rejection teaches you how to reject." ―Jeanette Winterson
47. "One is never wounded by the loved one gives, only by the loved one expects." ―Marty Rubin
48. "One day you're going to remember me and how much I loved you…then you're gonna hate yourself for letting me go." ―Drake
49. "Nothing else wounds so deeply and irreparably. Nothing else robs us of hope so much as being unloved by one we love." ―Clive Barker
50. "You did love me," I whispered. "Just not the same way I loved you." ―Jess Rothenberg
51. "Never allow someone to be your priority while allowing yourself to be their option." –Mark Twain
52. "I'm sorry for blaming you for everything I just couldn't do, and I've hurt myself by hurting you." ―Christina Aguilera
53. "It hurts to leave a light on for nobody." ―Graham Foust
54. "It's a lot easier to be angry at someone than it is to tell them you're hurt." ―Tom Gates
55. "Just because one person's problem is less traumatic than another's doesn't mean they're required to hurt less." ―J.A. Redmerski
56. "Love is hard to find, hard to keep, and hard to forget." ―Alysha Speer
57. "Love is the most beautiful of dreams and the worst of nightmares." ―Aman Jassal
58. "Most things break, including hearts. The lessons of life amount not to wisdom, but to scar tissue and callus." ―Wallace Stegner
59. "I wonder if I could take back every 'I love you' ever said to you, would I do it?" ―Faraaz Kazi
60. "I wanted to punch him and understand him at the same time." ―Shannon Thompson
61. "I want to drag knives over my skin, just to feel something other than shame, but I'm not even brave enough for that." ―Paula Hawkins
62. "I still own my heart, which I know because it hurts so much." ―Emilie Autumn
63. "I did the searching and remembering, she did the disappearing and the forgetting." ―Ann Brashares
64. "I couldn't stand here, hanging on, when the very thing I held disappeared more with each passing day." ―Becca Fitzpatrick
65. "Cuz how do you know you're alive if you don't hurt?" ―Patrick Ness
66. "The truth was, he now belonged only to my past, and it was time I begin to accept it, as much as it hurt to do so." ―Tammara Webber
67. "For all sad words of tongue and pen, the saddest are these, 'It might have been.'" ―John Greenleaf Whittier
68. "Maybe I was destined to forever fall in love with people I couldn't have." ―Carol Rifka Brunt
69. Hurting Quotes – "Death leaves a heartache no one can heal; love leaves a memory no one can steal." ―Richard Puz
70. "Are you hurt?" "Absolutely," I said. "Especially in my everywhere." ―Patrick Rothfuss
71. "Truth is everybody is going to hurt you: you just gotta find the ones worth suffering for." —Bob Marley
72. "We are more often frightened than hurt; and we suffer more from imagination than from reality." —Lucius Annaeus Seneca
73. "To weep is to make less the depth of grief." —William Shakespeare
74. "Tears are the safety valve of the heart when too much pressure is laid on it." —Albert Smith
75. "The beauty of the world has two edges, one of laughter, one of anguish, cutting the heart asunder." —Virginia Woolf
76. "A broken heart is the worst. It's like having broken ribs. Nobody can see it, but it hurts every time you breathe."
77. "The emotion that can break your heart is sometimes the very one that heals it." —Nicholas Sparks
78. "Sometimes, the only soul that can mend a broken heart is the one that broke it. For they are the ones holding all the pieces." —Patti Roberts
79. "You were everything I had, I was the bird and you were my wing, now I feel so incomplete without you."
80. Hurting Quotes – "The way to my heart was shattered when you left me, but I was glad because your memories were invulnerable, locked inside my heart." —Anmol Rawat
81. "Sometimes, when one person is missing, the whole world seems depopulated." —Alphonse de Lamartine
82. "Relationships are like glass. Sometimes it's better to leave them broken than try to hurt yourself putting it back together."
83. "A tormented mind wants to forget, what a broken heart will always remember." —Anthony Liccione
84. "Sometimes it takes a heartbreak to shake us awake and help us see we are worth so much more than we're settling for." —Mandy Hale
85. "When you choose to forgive those who have hurt you, you take away their power."
86. "Stop flogging yourself over the past mistakes and hurtful memories of the past." —Kellie Sullivan
87. "Write your hurts in the sand. Carve your blessings in stone."
88. "Do not act as if you care about me, because if you did care, then you would not have done what you did to hurt me."
89. "I have lost and loved and won and cried myself to the person I am today." —Charlotte Eriksson
90. "It takes a strong heart to love, but it takes an even stronger heart to continue to love after it's been hurt."
91. "One of the cruelest things a person can do is to awaken someone's love without the intention of truly loving them."
92. "Have you ever been so sad that it physically hurts inside?"
93. "When you left me, you did not just take your things. You took my heart with you as well."
94. "You asked me to not talk about how you hurt me because you knew that what you did was wrong."
95. "I hope you have a hard time sleeping at night since you broke my heart."
96. "The truth might hurt for a little while at first, but a lie can go on hurting for forever."
97. "You know that you have finally healed when you can tell your story and it does not make you cry."
98. "I can only hurt so much before I become numb to it all and stop caring."
99. "Breakups hurt, but to lose someone who does not respect or appreciate you is not a loss. It is again."
100. "If you are hurt, wait. Time is medicine for the soul."
101. "You kept me like a secret, but I kept you like an oath." —Taylor Swift
102. "Maybe true love isn't out there for me, but I can sublimate my loneliness with the notion that true love is out there for someone." —Roxane Gay
103. "I know my heart will never be the same, but I'm telling myself I'll be okay." ―Sara Evans
104. "I'm so scared of dying without ever being really seen. Can you understand?" ―David Foster Wallace
105. "I know I am but summer to your heart, and not the full four seasons of the year." ―Edna St. Vincent Millay
106. "Love never dies a natural death. It dies because we don't know how to replenish its source." —Anaïs Nin
107. "I think you have to pay for love with bitter tears." —Edith Piaf
108. "I used to think you were the best thing that happened, but now I think you might maybe be the worst thing." —Silver Linings Playbook
109. "It is not a lack of love, but a lack of friendship that makes unhappy marriages." —Friedrich Nietzsche
110. "Loss alone is but the wounding of a heart; it is memory that makes it our ruin." —Brian Ruckley
111. "I'd rather love a million times and have my heart broken every time, than hold a permanently empty heart forever." —H.C. Paye
112. "That's all you can do in this world, no matter how strong the current beats against you, or how heavy your burden, or how tragic your love story—you keep going." ―Robyn Schneider
113. "I know someday you'll have a beautiful life, I know you'll be a star in somebody else's sky—but why, why, why can't it be, oh can't it be mine?" —Pearl Jam
114. "The opposite of love is not hate; it's indifference." —Elie Wiesel
115. "Love is the hardest habit to break, and the most difficult to satisfy." —Drew Barrymore
116. "I will never regret you or say I wish I'd never met you. Because once upon a time you were exactly what I needed." —Bob Marley
117. "Loneliness is proof that your innate search for connection is intact." —Martha Beck
118. "When we face pain in relationships our first response is often to sever bonds rather than to maintain commitment."
119. "It is strange how often a heart must be broken before the years can make it wise." —Sara Teasdale
120. "A divorce is like an amputation: You survive it, but there's less of you." —Margaret Atwood
121. "When we lose one we love, our bitterest tears are called forth by the memory of hours when we loved not enough." —Maurice Maeterlinck
122. "If you have to force it, it's not for you. Love should come with ease, freedom and space to expand." —Alex Elle
123. "No matter how cleverly we might shelter it, our delicate friendship wasn't going to last forever. We were bound to reach a dead end. That was painfully clear." ―Haruki Murakami
124. "Love is never supposed to hurt. Love is supposed to heal, to be your haven from misery, to make living fucking worthwhile." —Mia Asher
125. "Every night, I laid awake with your memories flooding through my eyes with the hope to be with you when sleep arrived." ―Anmol Rawat
126. "How do you trust your feelings when they can just disappear like that?" —Blue Valentine
127. "How do you trust your feelings when they can just disappear like that?" —Blue Valentine
128. "I think you are wrong to want a heart. It makes most people unhappy. If you only knew it, you are in luck not to have a heart." ―L. Frank Baum
129. "The clouds wept when my heart sang a song of sorrow." —Sonya Watson
130. "All my memories still smell of you!" —Avijeet Das
131. "Loneliness is not lack of company, loneliness is lack of purpose." ―Guillermo Maldonado
132. "Hearts can break. Yes, hearts can break. Sometimes I think it would be better if we died when they did, but we don't." —Stephen King
133. "Sorry is not enough. Sometimes you actually have to change."
134. "The loneliest thing in the world is lying awake beside someone asleep." —Rebecca Makkai
135. "What kills love? Only this: neglect." —Jeanette Winterson
136. "Never make the one you love feel alone, especially when you're right there."
137. "Distance doesn't separate people. Silence does." —Jeff Hood
138. "Even the most intense feelings cease when neglected and taken for granted." —Anupama Garg
139. "Pain is inevitable. Suffering is optional." —Haruki Murakami
140. "It's amazing how someone can break your heart and you can still love them with all the little pieces." —Ella Harper
141. "Silence is a woman's loudest cry. You can always tell she's really hurt when she starts ignoring you."
142. "Pleasure of love lasts but a moment. Pain of love lasts a lifetime." ―Bette Davis
143. "Be careful what you say. You can say something hurtful in ten seconds, but ten years later, the wounds are still there." ―Joel Osteen
144. "When you hurt the one you love, you are bound to hurt yourself."
145. "The human heart is the only thing whose worth increases the more it is broken." —Shakieb Orgunwall
146. "There comes a time in your life when you have to choose to turn the page, write another book or simply close it." —Shannon L. Alder
147. "Nothing hurts more than realizing he meant everything to you and you meant nothing to him."
148. "Do not look for healing at the feet of those who broke you." ―Rupi Kaur
149. "Don't spend too much time beating on a wall, hoping it will transform into a door." —Dr. Laura Schlessinger
150. "What's worse than being hated is being ignored, because it's like you don't exist at all and your presence is nothing." —Anurag Prakash Ray
151. "It would be too easy to say that I feel invisible. Instead, I feel painfully visible, and entirely ignored." ―David Levithan
152. "You're ignoring me so loud that it's deafening. This silence is so deep that it's echoing." ―Anna Jae
153. "Indifference and neglect often do much more damage than outright dislike." ―J.K. Rowling
154. "I think I owe you the time you wasted in ignoring me." ―Nitya Prakash
155. "The folks you help won't remember it and the folks you hurt won't ever forget it." —Bill Clayton
156. "We've done more harm by the falseness of trying to please than by the honesty of trying to hurt."
157. "Everyone makes a greater effort to hurt other people than to help himself." —Alexis Carrel
158. "Hurt leads to bitterness, bitterness to anger, travel too far that road and the way is lost." —Terry Brooks
159. "It's not what you are, it's what you don't become that hurts."
160. "Everyone gets broken. Everyone. Some grow stronger in those breaks. Others never recover." ―Darnell Lamont Walker
161. "I'm scared of things that I can't see that can hurt me." —Andy Ruiz Jr.
162. "Standing alone is better than standing with people who hurt you."
163. "Nothing hurts more than being disappointed by the single person you thought would never hurt you."
164. "I do not think that I can take being hurt like this again. My heart is too fragile to take another blow."
165. "Sometimes I get so tired of getting hurt by people that I wonder if I was just meant to be alone in this world."
166. "One of the hardest things to do is to grieve the loss of a person who is still alive."
167. "It is not the pain. It's who it came from."
168. "The way to heal from hurt is not to ignore or act oblivious of the fact that you have been hurt. You should talk about the hurt to heal."
169. "Anger is our natural defense against pain. So when I say I hate you, it means 'you hurt me.'"
170. "Hurting deeply and keeping quiet is only going to make you resent the wrong people."
171. "Do not be so afraid of getting hurt again that you end up passing up a chance of being truly happy."
172. "Don't be afraid to admit when you are hurt, it's not a weakness; it's a way of healing."
173. "You can only hurt me so many times before I decide not to come back anymore."
174. "I willingly gave you my heart because I never once thought that you would hurt it."
175. "I lied because I don't want you to know how much it hurts me."
176. "Never forget who ignored you when you needed them and who helped you before you even had to ask."
177. "Do not pretend that you care so much when you had the chance you hurt me."
178. "Even though you hurt me, I still pray for you every night."
179. "If you left me without bothering to give a reason for it, then do not come back to me with any excuses."
180. "Even though you hurt me such a long time ago, I still remember it all as if it happened today."
181. "It does not matter what hurt you. What matters is who made you smile again."
182. "Don't let the hurt torture you, speak it out, and the burden will be reduced."
183. "Never be afraid to lose someone who does not feel lucky to have you in their life."
184. "If you always worry about being hurt in a relationship, then you could end up staying single forever."
185. "It hurts knowing you tried doing your best, and it still wasn't good enough."
186. "It hurts because it matters."
187. "If you do anything with the experience of being hurt, it should be to learn from your experiences."
188. "You're gonna catch a cold from the ice inside your soul."
189. "That moment when you can feel the pain in your chest from seeing or hearing something that breaks your heart."
190. "Make it hard for one to walk in and out of your life. If you make it easy, you will always be left hurt."
191. I am sorry.  I want to apologize for not being caring enough.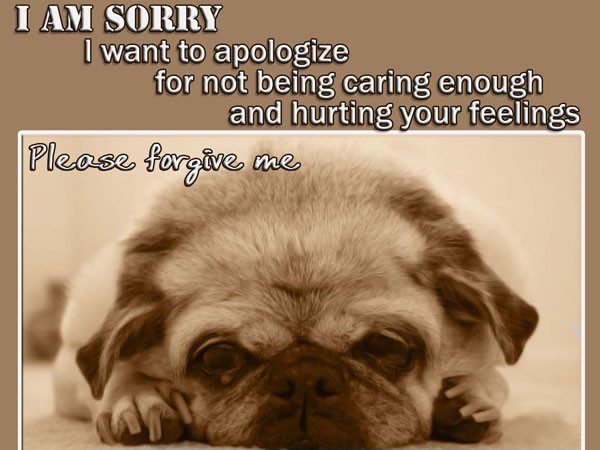 Hurting quotes will help you realize that love does not always give you happiness.
192. I am fighting alone and being depressed is an everyday fight.
When the person you love broke your heart, you will feel pain. Hurting quotes will help you understand your situations.
193. "Words hurt more than anything else can, because they last, sometimes forever."
When lovers fight, they tend to say bad things to each other. Find the words to express yourself with these hurting quotes.
194. One day you're going to remember me and how much I loved you…
Relationships can be hard to repair especially when you are hurt so badly.
195. Never ignore the person that truly loves you.
Love is blind.  Sometimes we hurt the person who loves us the most. These hurting quotes are precise.
196. When one door closes, another opens.
With hurting quotes, we will realize that we don't always love the right person at the right time. You may have regrets but it's not too late.
197. Life is like riding a bicycle.  In order to maintain balance, you must keep moving.
Sometimes the person we love does not deserve our love at all. Hurting quotes will relieve your confusion.
198. Days without you… Without you my days are…
Hurting quotes hurt so much when the person you love loves somebody else.
199. What do you do when the one person you want comfort from the most is the one who caused your pain?
It hurts when people tell you that they don't love you.  However, it hurts more when they will not tell you the truth. Find comfort in these hurting quotes.
200. My kindness is a sign of strength and not weakness.
Even if you hurt me and made me cry, I still love you. Find the words to say in your sad moments with these hurting quotes.
201. If you left me without a reason, do not come back with an excuse.
When you are hurt and heartbroken, don't blame yourself.  Rather, you should think about the good things that you've done. If you have grown to have trust issues, make sure to heal on things that hurt you first. Find the words to say with these hurting quotes.
202. I wish I could go back to the day I met you and just walk away.
I hope someday you'll know how much you meant to me.
203. Sometimes, you just have to wonder how many times someone you care about has hurt you.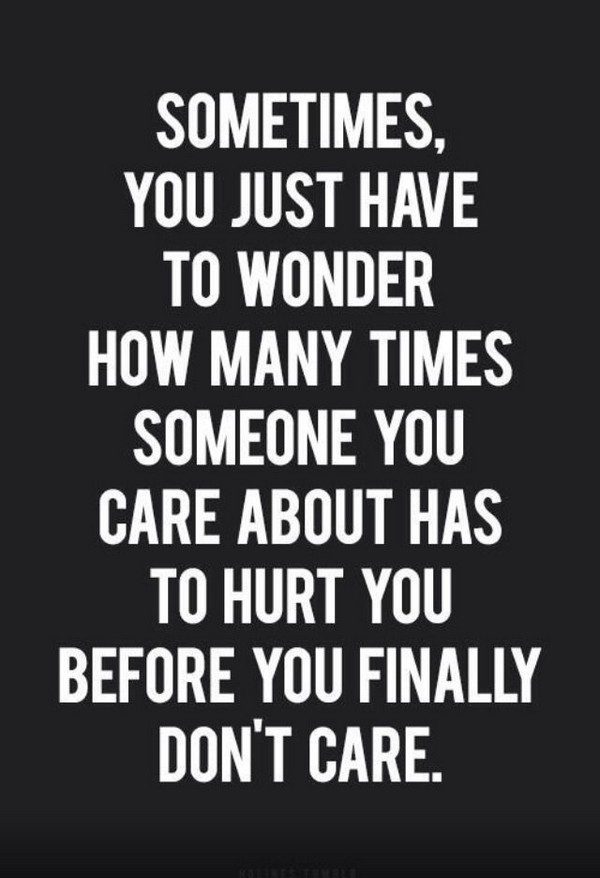 When you are in love, you should be willing to take the risk of being hurt.
204. My heart never knew loneliness until you went away.
It doesn't matter who hurt you. What matters is the person who made you smile again.
205. Forget what hurt you but never forget what it taught you.

The truth is, there will always be people who will hurt your feelings.
206. That awkward moment when you think you're important to someone, and you're not.
It is better to leave the person who broke your heart to avoid being hurt again.
207. Love is a cycle… When you love, you get hurt…
Sometimes we push people away because we don't want to be hurt.
208. Just because we can't be together, doesn't mean I don't love you.
It hurts so much when the only person who means a lot to you ignores you.
209. Death leaves a heartache no one can heal, love, leaves a memory no one can steal.
It is very painful when the one you love left you. What's more painful is when you do not know why.
210. Love hurts when it changes us.
Even when the person you love hurts you, you continue to love him.
211. Love is hard to find, hard to keep, and hard to forget.
Sometimes it's best to know your place in his heart to avoid being hurt by expecting so much. This hurting quotes will give healing to yourself.
212. I was born to be real, not to be perfect.
When you truly love a person, you don't hurt them. Now, I realized that you didn't love me at all.
213. Do u love me? Please lie and say yes…
The only thing about pain is we have to go through with it.
214. How are you? FINE.
Pain hurts but someday the wound will heal.
215. Love hurts. But sometimes it's a good hurt.
It hurts so much to know that I did not mean a thing to you when in fact you are everything to me.
216. Sometimes all I can really do is cry… because I'll never be yours, and you'll never be mine.
You may have hurt me, cheated on me, left me, and made me cry, but I did not stop loving you.
217. So, it's true, when all is said and done, grief is the price we pay for love.
If someone hurts you, you can either love them and stay or you can choose to leave them and love yourself.
218. Waiting for you is like waiting for rain in a drought -useless and disappointing.
The person you thought would love you more is the one you never thought would hurt you so much.
219. It's hurting again.
Sometimes we are hurt more than we deserve because we love more than they deserve.
220. When people hurt you, think of them like sandpaper.
If you love too much, care too much, or expect too much then definitely, you will be in great pain.
221. Stop falling, texting back, and getting your hopes up.
It will truly break your heart when you watch the person you love so much love someone else.
222. I hope you'll realize how much you're hurting me someday.
A wounded heart can't be healed quickly, especially when the hurt comes from the person you love the most.
223. Letting go is hard, but sometimes holding on is harder.
Sometimes we are afraid of getting close to someone because we believe that they will just walk out of our lives.
224. It's hard to forget someone who gave you so much to remember.
It's not love that hurts you but being hurt by the person you love.
225. Isn't it sad when you get hurt so much, that you can finally say "I'm used to it."
Sometimes you have to choose between him/her and you. If loving them hurts then it's time that you should walk away.
226. Not all scars show not all wounds heal.
We love the one who hurt us and hurt the one who loves us. Well, that's life!
227. If you were happy before you met someone, you can be happy when they're gone.
The person who loves you doesn't mean to hurt.
228. My pain is killing me.  My obsessive thoughts are hurting me.
It truly hurts when the person you care about the most is the one hurting you.
229. It hurts to let go, but sometimes it hurts more to hold on.
Don't waste your time getting hurt by them.
230. God determines who walks into your life.  It's up to you to decide…
You can leave someone but at least, give them an explanation.
231. People push you to your limits, but when you finally explode and fight back…
Loving you hurts; that's why I hate you.
232. In life you don't get people you WANT, you get those you NEED.
It feels so bad when the only person you thought would never lie to you betrayed you. This hurting quotes will help you understand yourself more.
Why Do People Hurt the Ones They Love?
It hurts when someone hurts you, but it hurts even more if the hurt comes from someone you love and trust. Why does this happen so often? Why do the ones who you love hurt you? We have gathered a few explanations that might just make sense in most of these cases.
They probably have low empathy levels
Some people have low empathy for others. They have difficulty "walking in someone else's shoes" and cannot see other people's perspectives. They're unaware of the hurt they cause other people and don't know that it's thoughtless not to follow up. Whether these individuals hurt you knowingly or purely by accident doesn't matter; they will continue hurting you nevertheless.
They might have low self-esteem
People who intentionally hurt the ones they love often suffer from low self-esteem. Because of their low confidence and the low value that they set on themselves, they also tend to be unaware of how hurtful their actions can be toward others. If you suspect that your loved one doesn't place a high value on themselves, you can at least demonstrate to them how important they are to you. Don't assume that they know that.
They might be sociopaths or psychopaths in disguise
As frightening as it might sound, it's many times true. Psychopaths and sociopaths aren't as easy to identify as you might think, and even psychologists might need years to diagnose one such person correctly. These types of people target their victims based on how easy they are to manipulate and hurt. If you think this might be the case, talk to a therapist and see what advice they have to give you. Act before it's too late and before you find yourself in a situation typical of patients with Stockholm syndrome.
FAQ
When you have hurt quotes?
A well-placed quote for when you are hurt can make a difference. Get inspired with some of the quotes we have prepared for you. They are great examples of hurting effective quotes:
"What do you do when the one person you want comfort from the most is the one who caused your pain?" ―Amanda Grace
"The shattering of a heart when being broken is the loudest quiet ever." ―Carroll Bryant
What do you say to someone who hurts you emotionally?
"The deepest wounds aren't the ones we get from other people hurting us. They are the wounds we give ourselves when we hurt other people." ―Isobelle Carmody
"So it's true when all is said and done, grief is the price we pay for love." ―E.A. Bucchianeri
Take the higher stand with these hurting quotes that go straight to the point. They are successfully augmenting your position, that you feel betrayed and hurt emotionally by the person that you cared for the most.
How do you express pain quotes?
Feeling pain is a very intimate emotion. It will be most proper to express with quotes about suffering in silence. For that, take inspiration from some of the quotes that we have prepared for you:
"I have learned now that while those who speak about one's miseries usually hurt, those who keep silence hurt more." ―C. S. Lewis
"One is never wounded by the loved one gives, only by the loved one expects." ―Marty Rubin
Final Thoughts on Hurt
Our hurting quotes with images can inspire lovers especially when they feel alone and sad.  If you hurt the person you love and want him/her back, you can share these quotes with them. We should avoid hurting somebody. If you have already experienced being hurt, then you must know the feeling of having pain in your heart.
We hope that you will completely understand your situation in order to know how to deal with them. Take a pause to process. Do not react rashly. Make sure that whatever had happened that led you to where you are now may not worsen. Although you are in a process of healing, make sure not to add more damage. Thus, we hope that as you read through these quotes and sayings, may you find peace.
Related articles:
Feeling Alone Quotes with Images

Martha lives in the Bay Area and is a dedicated reader of romance novels. She runs a yoga studio and taught yoga for many years. She always says that yoga fuels her writing. She's also a vegetarian and advocate for living a healthy life. Martha has been writing for us for a while now, giving readers a glimpse into her lifestyle and work.