​Perseverance is important in the pursuit to success.
In order to achieve great things and feel like we have succeeded, we must persevere, no matter what stands in our way along the journey. There will always be setbacks along the path to success, and that is where perseverance is important. To help you in achieving this, we have compiled a list of perseverance quotes that should motivate you to push through any set backs in your journey and to strive for the ultimate success. These quotes should motivate you to become the most ambitious you can be, and should help to keep you dedicated to achieving great things even during the toughest of setbacks. If you enjoy these quotes or if they are helpful to you then we would love to hear your thoughts on how they have helped you. Be sure to leave us a comment in the section below this article.
A Bit About Perseverance Quotes
Perseverance quotes are great for keeping you motivated during times of setbacks on your pursuit to success. There are many times when perseverance quotes are helpful, which is why we have completed this list to keep you dedicated. A motivated mind is one that is destined for success.
What is perseverance?
According to dictionary.com, perseverance is a steady persistence in a course of action, a purpose, a state, etc., especially in spite of difficulties, obstacles, or discouragement. This means that perseverance is having the ability to continue to pursue the things that matter, no matter what comes along and gets in the way.
Why is perseverance important?
Perseverance is important because it is essential if we want to achieve all of our dreams and goals in life. There will always be obstacles that get in our way, no matter what we do, so perseverance is important so that we can get past those obstacles and come out shining on the other side.
When might you need perseverance?
You may need perseverance at any point during your pursuit to success. Perseverance is usually needed most when you hit something gets in your way or when something is stopping you from achieving the things that you want to achieve in life. This means that perseverance may be necessary at any point in your life. As long as you're striving to achieve something, then perseverance is a skill that you will need in order to succeed in achieving the things you want.
What can we glean from perseverance quotes?
The perseverance quotes that we have collected for this list should help you feel more motivated and dedicated to pursue all of your hopes and dreams without letting anything stop you or get in your way.
Our List of Perseverance Quotes
Following is our list of perseverance quotes. These quotes should make you feel inspired, motivated and ambitious. No matter what you're going through, remember to keep pushing. In the end, you'll have a satisfaction in knowing that you never gave up. Please enjoy!
1. "You just can't beat the person who won't give up." —Babe Ruth
2. "There is no failure except in no longer trying." —Elbert Hubbard
3. "Never give up on something that you can't go a day without thinking about." —Winston Churchill
4. "It does not matter how slowly you go as long as you do not stop." —Confucius
5. "A little more persistence, a little more effort, and what seemed hopeless failure may turn to glorious success." —Elbert Hubbard
6. When the world says, "Give up," Hope whispers, "Try it one more time."
7. "Keep trying until you have no more chances left." ― Aimee Carter
8. "Character consists of what you do on the third and fourth tries." —James A. Michener
9. "There always comes a time in life where you can either give up or step up." ―Graeme Rodaughan
10. "Success is the sum of small efforts, repeated day in and day out." —Robert Collier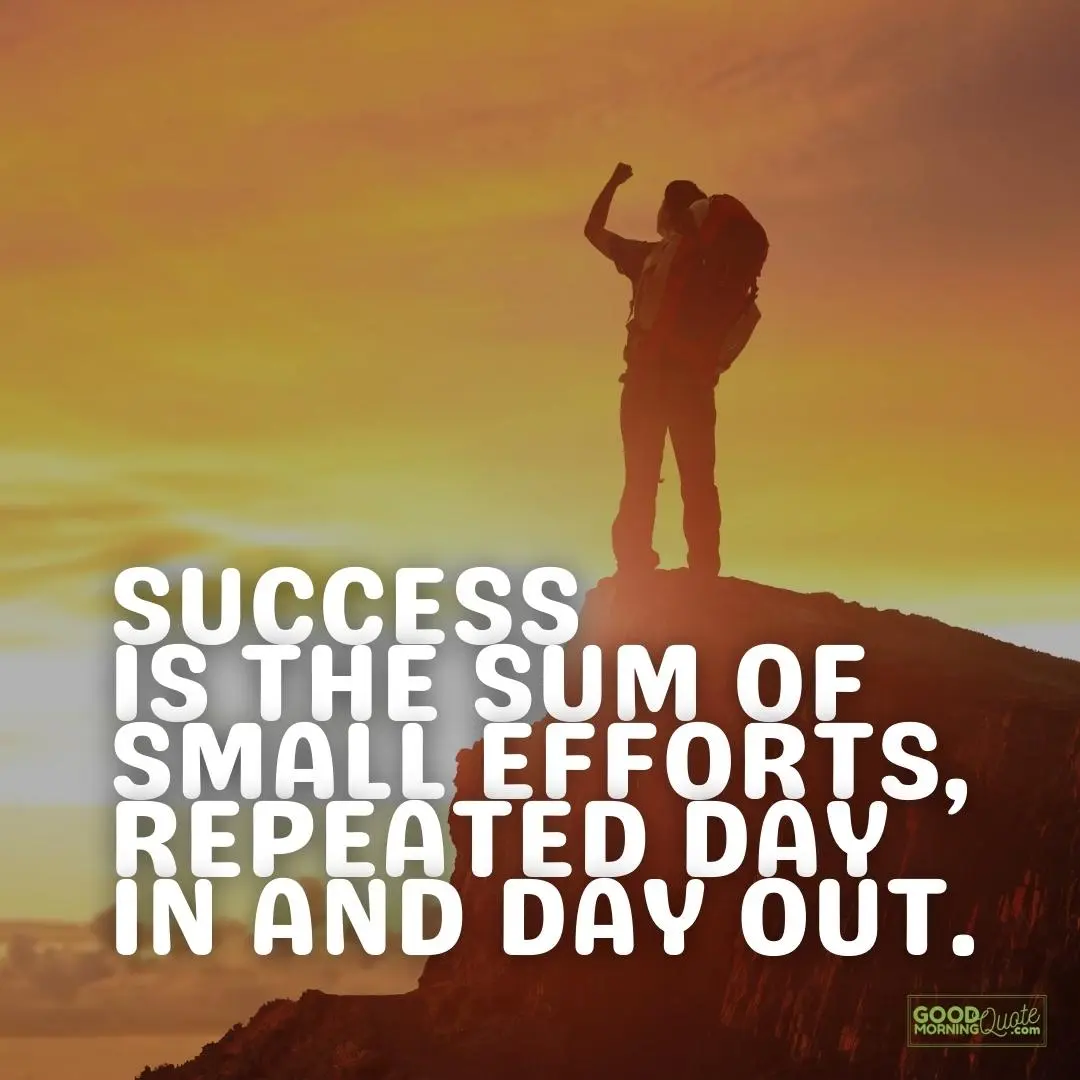 11. "I am a slow walker, but I never walk back." —Abraham Lincoln
12. "Champions keep playing until they get it right." —Billie Jean King
13. "Few lack talent, but most people lack the vision and perseverance to develop their talents." —Orrin Woodward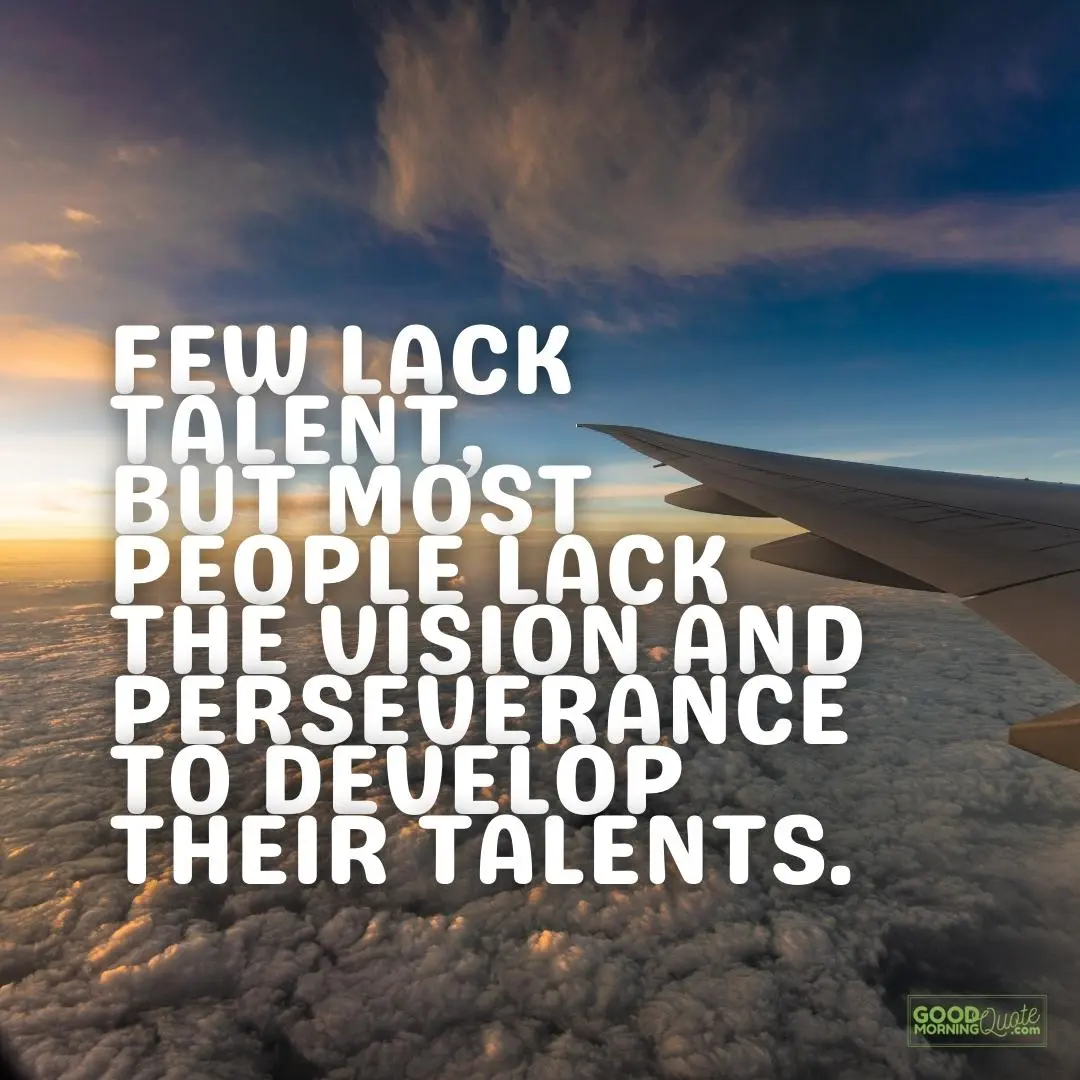 14. "In case of doubt, push on just a little further and then keep on pushing." —General George S. Patton, Jr.
15. "The key to success is action, and the essential in action is perseverance." —Sun Yat-sen
16. "It's always too soon to quit!" —Norman Vincent Peale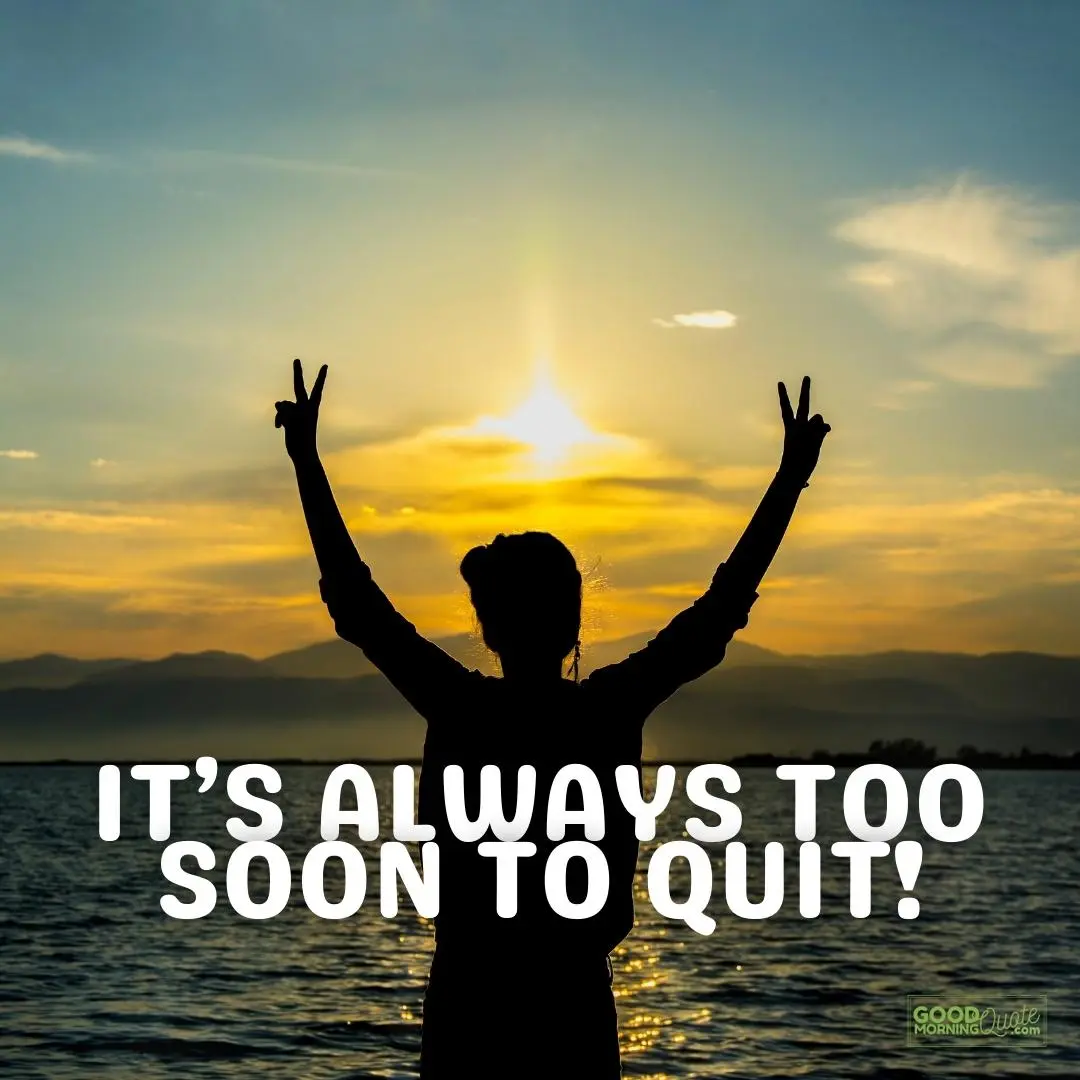 17. "Age wrinkles the body. Quitting wrinkles the soul." —Douglas MacArthur
18. "You may have to fight a battle more than once to win it." —Margaret Thatcher
19. "Keep the faith, don't lose your perseverance and always trust your gut extinct." —Paula Abdul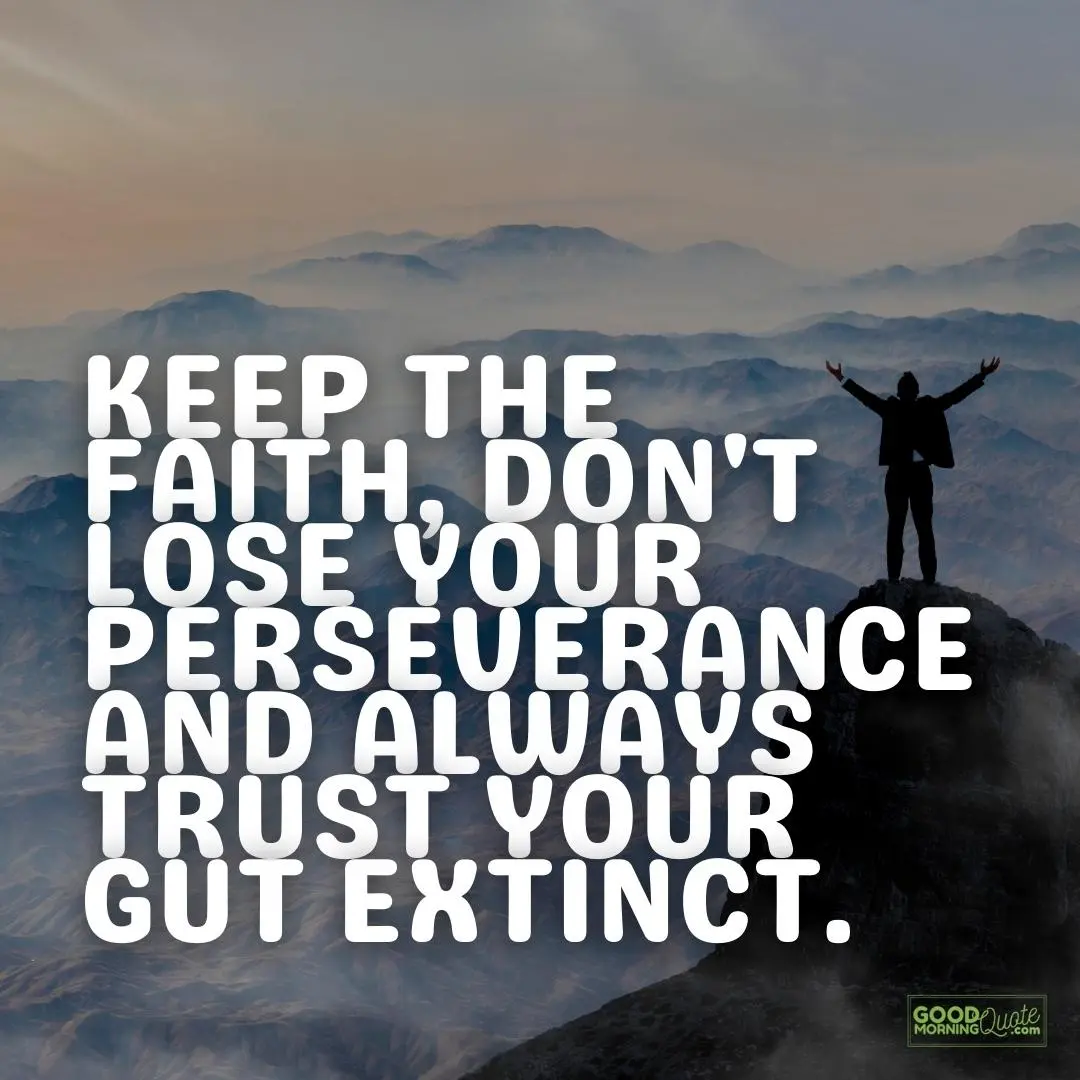 20. "Courage is not having the strength to go on; it is going on when you don't have the strength." —Teddy Roosevelt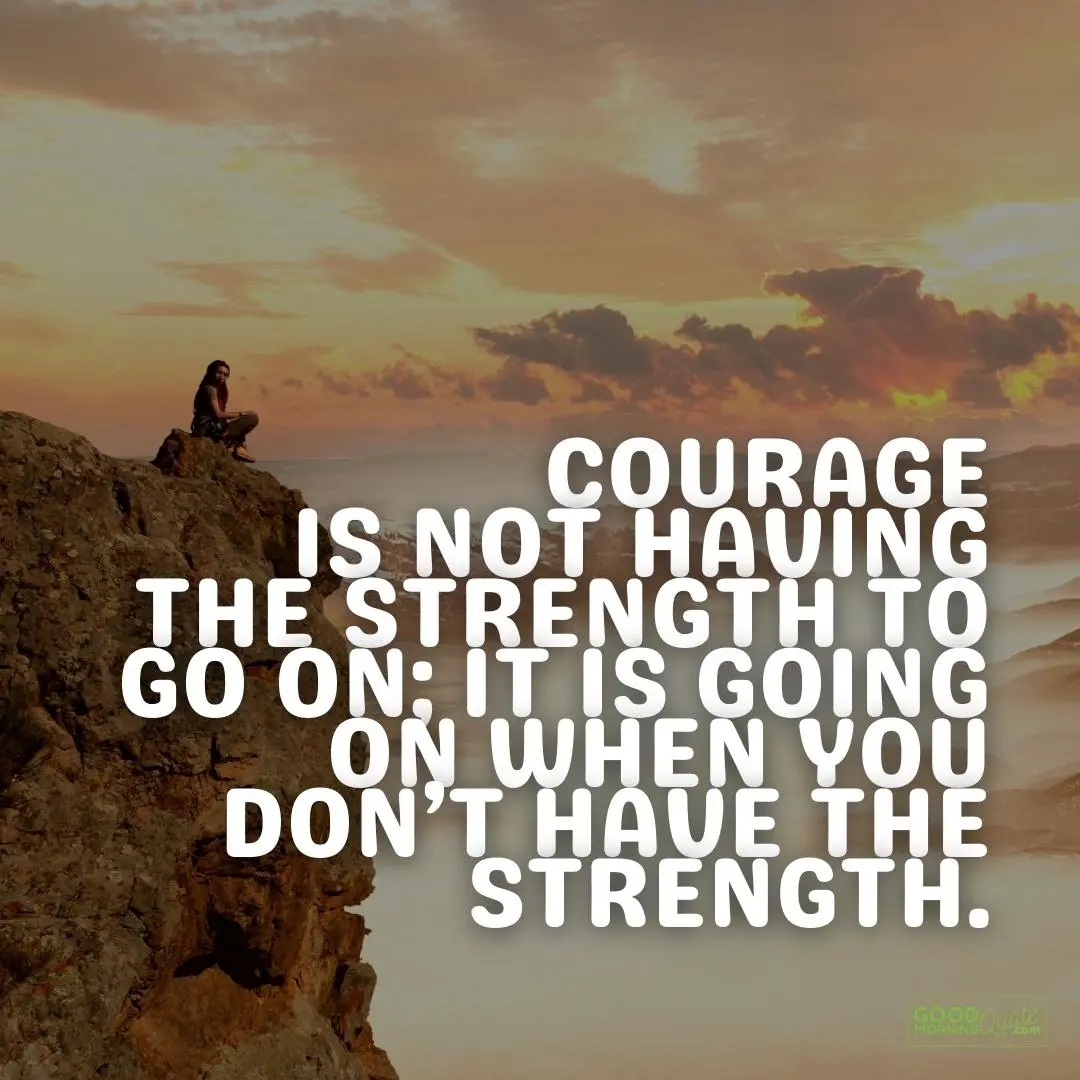 21. "No one succeeds without effort. Those who succeed owe their success to perseverance." —Ramana Maharshi
22. "Perseverance is not a long race; it is many short races one after another." —Walter Elliott
23. "The greatest oak was once a little nut who held its ground."
24. "The race is not always to the swift, but to those who keep on running."
25. "Big shots are only little shots who keep shooting." —Christopher Morley
26. "There are only two mistakes one can make along the road to truth; not going all the way, and not starting." —Buddha
27. "It's not what we do once in a while that shapes our lives. It's what we do consistently." —Anthony Robbins
28. "It's not that I'm so smart, it's just that I stay with problems longer." —Albert Einstein
29. "Stubbornly persist, and you will find that the limits of your stubbornness go well beyond the stubbornness of your limits." —Robert Brault
30. "When you come to the end of your rope, tie a knot and hang on." —Franklin D. Roosevelt
31. "Success is no accident. It is hard work, perseverance, learning, studying, sacrifice and most of all, love of what you are doing or learning to do." – Pele
Perseverance is important in everything we do. Nobody can succeed without perseverance because there will always be obstacles along the journey to success. Success isn't an accident, it does indeed take a lot of hard work, motivation and of course, perseverance. If you have your sights set on a goal or dream, then you must persevere and do whatever it takes to achieve it.
32. "Never, never, never, never give up." – Winston Churchill
It doesn't matter what it is that comes along and gets in your way, you should never ever give in and give up. It is so important to always work towards your hopes and dreams. When you work hard towards your goals and dreams, you will feel fulfilled in your life and you will have something to feel proud of. You can be proud of that fact that you have never given up in your pursuit to happiness and success.
33. "Just remember, you can do anything you set your mind to, but it takes action, perseverance, and facing your fears." – Gillian Anderson
We are all capable of achieving great things in our lives. All it takes is a little bit of action, perseverance and fainting our fears. We can all achieve the things we want if we only put our minds to it and persevere despite any obstacles that get in our way. There will always be things that come up and halt our actions towards achieving our dreams. The key is to continue pushing on towards those dreams because all it takes is a little perseverance to achieve everything we've ever wanted.
34. "The will to persevere is often the difference between failure and success." – David Sarnoff
Some people will give up a lot more easily than other people. The people who give up and choose not to persevere are the ones that will more than likely fail in achieving their dreams and goals. It's the people who choose to persevere through any obstacles that are the ones that will most likely succeed in achieving their dreams and goals.
35. "Persist and persevere, and you will find most things that are attainable, possible." – Lord Chesterfield
As humans, we are capable of achieving great things. Almost anything can be achieved if we really put our minds to it. All it takes is a bit of dedication and perseverance and we can achieve things beyond our wildest dreams. Anything is possible if you really put your mind to it and if you persevere through any setbacks that get in your way.
36. "Decide carefully, exactly what you want in life, then work like mad to make sure you get it!" – Hector Crawford
It is important in life that we always set ourselves goals that we wish to achieve. Then we have to go out there and work extremely hard towards achieving that goal until we do finally achieve it. We are all capable of great things and as long as we persevere, we can achieve whatever we set our minds to.
37. "Success seems to be connected with action. Successful men keep moving. They make mistakes, but they don't quit." – Conrad Hilton
Success is all about doing things. You cannot expect to succeed in achieving anything if you are just standing still. The only way you can achieve everything you want is by getting moving and pushing yourself towards your goal. This is what perseverance is all about – pushing yourself towards your goals and not letting anything else get in the way.
38. "Through perseverance many people win success out of what seemed destined to be certain failure." – Benjamin Disraeli
It doesn't matter how difficult or how out of reach a goal may seem, as long as you persevere, you will eventually find success. Perseverance is the key to success. It is important to always persevere because obstacles only stay obstacles if you let them. There is always a way to get through any obstacles that get in your way and that is exactly how you will find success.
39. "We can do anything we want to do if we stick to it long enough." – Helen Keller
Anything at all is achievable as long as we stick to it and keep our minds on it. The key in living a fulfilled life is to set yourself goals and then stick them. Try to achieve those goals in any way possible and do not let anything stand in your way. Then when you achieve those goals, you will have something incredible that you can be proud of and you can rest easy in knowing that you achieved those goals all by yourself, purely with perseverance and the dedication to succeed.
40. "I am not judged by the number of times I fail, but by the number of times I succeed: and the number of times I succeed is in direct proportion to the number of times I fail and keep trying." – Tom Hopkins
If you find yourself getting knocked down in your journey to success, you must get yourself back up again and continue to pursue whatever it is that you're trying to achieve. This is because life will always throw things at your that get in your way of achieving your goals. However, you can always get past those things that get in your way as long as you persevere and never ever give up.
We hope you enjoyed this list of perseverance quotes.
Did you enjoy this list of perseverance quotes? We hope it took you back to a time when you never gave up.
Perhaps you have some perseverance quotes of your own that you think should be on this list? Or maybe you have some perseverance stories that you would like to share with us? We would love to hear them! Please leave a comment in the comment section below this article.
If you enjoyed this article or know someone who may benefit from reading it then please be sure to give it a share!
Related Article: 10 Meditation Quotes To Inspire You To Be More Mindful

Tina Gray is a freelance journalist, theatre enthusiast and aspiring author. She has a passion for telling stories through various mediums and regularly writes for various online publications. Her short stories will soon be published in her first volume. Currently, she resides in the San Fernando Valley and is studying screenwriting.