These youth quotes can inspire and motivate young people to change the world.
The youth of today are filled with power and energy. They view the world with their own fresh ideas. These young people have strong determination to create some changes in the world. These youth quotes can encourage the people around us to listen to the youth and give them the respect that they need. By reading these top ten youth quotes, we can learn a lot from these young people. We can discover what the youth can do in order to change the world to make it a better place to live in.
A Bit About Youth Quotes
What are the best inspirational youth quotes? Here, we present to you some of the best youth quotes from different authors. Youth is one of the most memorable time of our lives. This occurs between childhood and adult age. To commemorate the significance of this important period of our life, the world celebrates the International Youth Day every 12th of August each year.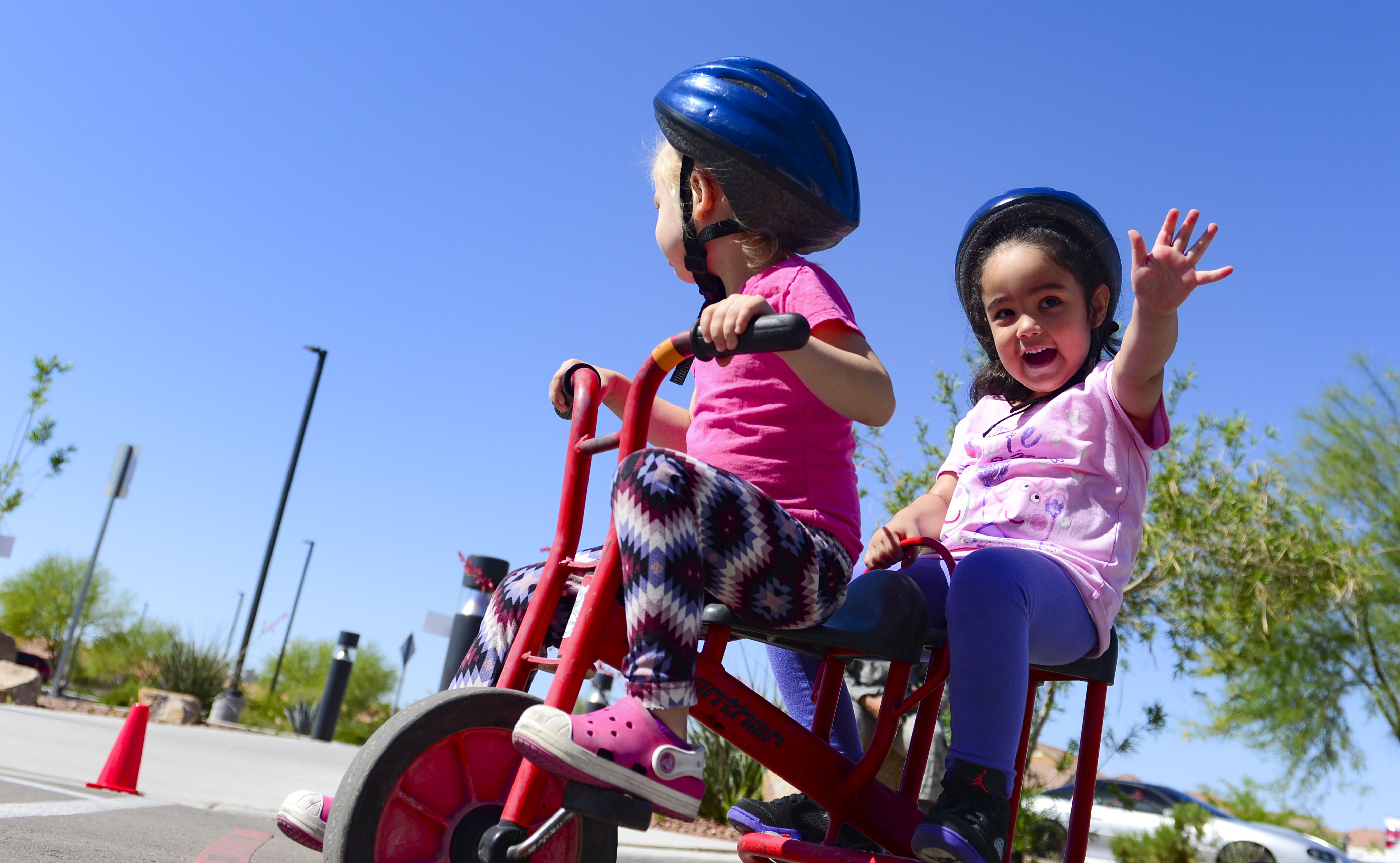 Why is youth an important time?
You are going to be young only once in your lifetime. Hence, you should not waste your time. Remember that time moves swiftly. Days can quickly turn into months and months into years. After a while, you will realize that you don't have enough time to do all the things that you want to do. It is very important that you should live every moment of your youth. Don't be afraid to chase your dreams and to take some risks.
What are the benefits of youth?
Being young has a lot of advantages. Physically, they can perform different tasks easily and they can also recover quickly after performing exhaustive chores. Sometimes older people will reflect about their younger years, especially when they bend down to pick up some things on the floor. The youth have the potential to dream about anything. Some young people are not aware that the key to achieve their dreams is their willpower. The youth are more motivated in finding jobs that pay well.
What can we glean from youth quotes?
These youth quotes will teach us how to share and respect others. It will motivate the youth to step outside of their comfort zones so they can feel more confident. In order to become successful, the youth must have a healthy body and mind.
Inspirational Youth Quotes About Life, Success, And Happiness
Below you will find quotes about youth which talks about their dreams, problems, attitudes, lifestyle, as well as the challenges that they met in life. Youth quotes remind us of the importance of living in the moment. Additionally, youth quotes offer words of wisdom from those who came before us.
1. "Don't let what you can't do stop you from doing what you can do." – John Wooden
Some young people make things even more complicated than they already are. They often spend more time on the wrong things. The youth should concentrate more on what they can do right now. This is a great reminder for us that there is something that we can do, even if we cannot do the things that we want to do as of now. In the future, you might be able to do what you cannot do right now.
Don't waste your time worrying about the things that you were not able to do right now. Keep in mind that there will always be some things that you cannot do. However, with the help of training and education, you might be able to do those things that you desire in the future.
For instance, you want to go vegan, but you can't cook any vegan dishes. Rather than focusing on the things that you cannot do, you should start focusing on the things that you can do. Start by researching vegan recipes. Just follow every step, then after a while, you will discover that you can easily create your own vegan food. This is what learning is all about. You may not be able to do it right now, but with the help of practice, experience, and education, you can ultimately accomplish it in the future.
The most important thing is your life should not be idle. Try to do something with your life. Exert more effort in your work. You should not easily give up. As much as possible, try to do something in order to achieve your dreams, aspirations, and passions. Youth quotes can help you do this.
2. "Youth is a gift of nature but age is a work of art." – Stanislav Lee
Most likely, the youth are the ones who have a positive perspective in life. On the other hand, older people believe that they're younger days are over. Instead of thinking this way, they should try to encourage themselves. When General Douglas MacArthur was 76 years old, he said, "You are as young as your faith, as old as your doubt; as young as your confidence, as old as your fear; as young as your hope, as old as your despair. In the central place of every heart, there is a recording chamber; so long as it receives messages of beauty, hope, cheer and courage; so long as you are young. When the wires are all down and your heart is covered with snows of pessimism and the ice of cynicism, then and only then are you grown old."
What does this youth quote trying to imply? This one of the most popular youth quotes that can be heard all over the world. It seems that there is some kind of desperation and regret in this brief statement. The youth should not waste their time on silly things. The life that they are living right now is the result of the chances, education, and experiences that they neglect when they are still young. The youth is just wasted on the young.
Older people look back at their younger days and wished that they could have that physical energy again. Youth is the best time for learning and gaining more experience. When we are still young, we are so naive and innocent. But the youth will fade away sooner or later. Hence, it is very important that you should enjoy your youth.
3. "It's not what happens to you, but how you react to it that matters." – Epictetus
Life can be hard sometimes. Getting hurt is something we cannot avoid. Most often, we are betrayed by our friends or partners. When this happens, we feel lost. The best thing to do is to focus more on how we are going to respond to it so that it can make us a better person. Keep in mind that our past experiences can create a great influence in our life. However, it will likely depend on how we are going to react to these circumstances.
How we react on these situations will likely depend on several aspects such as our convictions, state of mind, and our positive outlook. If we have a better state of mind, then we can react positively on the situation. At the same time, it would be easier for us to overcome our challenges in life. Conversely, when our mind is in a bad state, then most likely our reaction to the situation would be negative.
The best thing is no matter what happened in the past and what our reaction was, we can still decide what we want with our lives. We are given that choice every day, and youth quotes are a special reminder of that fact. Each day, we have the chance to change and do what we really want. In order to obtain a happy life, we should be in charge of ourselves.
How can we be in charge of ourselves? Do you have a happy life? Happiness comes from your inner self. A happy life is composed of happy moments. We can have a happier life if we experience more happy moments in our life. Undoubtedly, we can't be happy all the time. However, if we want to, then we can always do something about it. Then, we can be happy more often.
4. "When you know better you do better." – Maya Angelou
You must strive hard in order to become the best version of yourself. It is very important that you must learn how to react during those difficult situations. Know which friends are good for you. Be sure to focus more on the positive things in your life. No matter how hard the situation is, you must learn how to believe in yourself. Love yourself.
This is one of the greatest youth quotes from Maya Angelou. You might think that this is just a simple quote, but it is actually very deep. Nobody is perfect. We all make mistakes. Sometimes we look back at our past and thought that we could have handled things differently. Rather than torturing yourself on what you could have done about the past, try to understand that your reaction was only due to your capabilities at that moment.
If you are now aware on how to handle that same situation, then you should be thankful. When a similar situation will happen again in your life, then you already know how to handle it. It's impossible for you to go back in the past and change the situation. The only thing that you can do is to learn from those experiences rather than to look at them as mistakes. Now that you know how to handle yourself better, then be grateful for it. You are much better now than you were yesterday. There are some people who still do the same mistakes over and over again. But this is not you! You are much better than them.
5. "Do what you can, with what you have, where you are." – Theodore Roosevelt
Youth quotes tell us that you should focus more on the things that you can do right now. In order to have a better life, all you need is yourself. Always remember that things do not need to perfect. There will always be little obstacles that will come up. However, you should not let these hindrances stop you from reaching your goals. Continue doing what you need to do regardless if there are impediments. Sometimes they can be aggravating and makes you think of quitting.
In this world, there are things that we cannot control and this is something that we need to accept. In this quote, you won't have any excuse for not doing the things that you need to do. You don't need to be the most spectacular person in order to do the most insane thing in the world. You don't have to be the most popular person on earth. All you have to do is to accomplish what you can, with whatever you have and wherever you are right now.
Theodore Roosevelt himself has achieved a lot of things in his life. During his early years, he was a cowboy, then he became a President of the United States. He was the one who initiated the construction of the Panama Canal. Roosevelt also won a Noble Peace Prize for his effort in the Treaty of Portsmouth which terminated the Russo-Japanese War. There are a lot of things that we can learn from this man. Nevertheless, there are some things that we just can't control such as the natural catastrophe, the stock market, and others. No matter if you can't control everything around you, you can still decide how you are going to react to these situations.
6. "You always pass failure on the way to success." – Mickey Rooney
If you are trying to avoid failure, then it also means that you are avoiding success. You should not fear failure, as noted by these youth quotes. Rather, don't focus yourself more on your downfall. Always remember that there are several people who are ready to support you during your difficult times. You need to understand that failure is just a part of your success. This is a natural thing that most people experienced. But don't worry because failure is not always permanent.
As a baby, you tried to learn how to walk. Unfortunately, you keep on falling down. But this did not stop you from trying again and again. Soon after, you were already walking by yourself. When you were still a child, you started to learn about letters and numbers. However, you do not know the spelling of your name.  But later on, you can already write your name, address, and telephone number.
When there is failure, there will always be success. As what Mickey Rooney said, "You always pass failure on the way to success."  This quote only implies that you can learn a lot from your failure. If you experienced failure now, then you are just one step away from reaching your goals.
Remember the phrase, "Fail fast".  This means that each time you fail, you are getting closer to achieving your dreams. You should not be afraid of failure. Just keep on failing and keep on failing faster so you can reach your goals faster as well.
7. "Make each day your masterpiece." – John Wooden
In every moment of your life, try to do your best.  You'll be glad to know that the results are truly awesome. This is one of the most well-known youth quotes from John Wooden. In this simple quote, Wooden is telling us that we need to focus more on what we are doing right now. You need to accept that there is nothing you can do that can change the past. What you do today can affect your future.
This quote can be applied in every situation of your life. For instance, instead of thinking about that bad call from the referee or your mistakes from the past games, try to focus on where you are right now. Think about the positive things in your life. Learn to let go of the past. Regardless if it is a week ago or an hour ago. Don't bother yourself about the future. Apply this concept in your life gradually. Soon it can become a masterpiece.
According to Wooden, we should not obsessed ourselves into thinking that we can work hard tomorrow to make up for what's lacking today. The reality is you've missed today's opportunity. Consequently, if you are capable of working hard tomorrow, then why not work hard today? The key is to have a well-executed plan. You should be consistent all the time. Additionally, you must have a clear set of goals in order to avoid any distractions. Do not let the past affect you today. Also, do not worry about the things that you cannot control since this might influence the things that you can control.
8. "Take risks in your life… If you win, you may lead. If you lose, you may guide." – Swami Vivekananda
Each day we struggle in making an identity for ourselves. We create plans, then we work hard in order to achieve it. The most important thing is we recognize the overall concept. Each moment we are taking risks. When does risk occurs? Risks are the actions that you decide to do even if you are doubtful of its results. The outcome of these risks could either be positive or negative. When the results are negative, then it can be very devastating. Therefore, before you decide to take some risks, you must be ready to accept its outcome.
In this quote, Swami Vivekananda talks about his own outlook towards life. It teaches us to always stay positive in life. Moreover, it also teaches us to view the negative results positively. Taking risks is good. However, it is essential to understand the fact that sometimes the results can be negative. When this occurs, you must be well prepared for it. On the other hand, if the result is favorable to you, then grab this chance to lead. You will guide the ones who are attempting to take the same path.
Obtaining positive results from the risks can make you more conscious. Now, you have known the benefits and the consequences of your actions. It can make you more responsible.  You have understood what actions to avoid in order to prevent failures or what opportunities should you take? In case you fail in your venture, then try to view it positively. You have to understand that this is your own choice. However, you can still help others by letting them know about the advantages and disadvantages of taking this path.
9. "Youth is not a time of life, it is a state of mind. You are as old as your doubt, your fear, your despair. The way to keep young is to keep your faith young. Keep your self-confidence young. Keep your hope young." – Luella F. Phean
Youth is a certain period in our life when we are still young. When we say youth is a state of mind, then it means that there are some people who still feel young at heart even if they have grown older. It all depends on the person's attitude and personality, as these youth quotes point out. Perhaps for some people, youth is just a state of mind while for others it is a time of their life. There are also others who do not believe any of these while some believe both of these concepts.
Do you believe that age is just a number? According to some studies, you can get old if you let yourself feel old. People who see themselves as old and weak are likely the ones who tend to stop doing the activities that could make them feel young. For instance, doing regular exercises or socializing with other people in the society. On the contrary those who have more positiveness in their lives are the ones who are more enthusiastic in doing the activities that can make them feel young mentally and physically.
Older people who believe that they belong to the elderly group will tend to behave like one. Since they are no longer interested in engaging themselves in physical and social activities, then they will likely feel weak and unhealthy. If an old person believed that he/she is already old, then he/she will stop participating in activities which could have make him/her stronger and healthier. A good example would be a physical exercise.
10. "The youth is the hope of our future." – Jose Rizal
This is just one of the greatest youth quotes from Philippine national hero Dr. Jose Rizal. In this quote, we realized that the future of our nation depends on the youth of today. Moreover, the young people has the power to change the present situation of the nation. But sad to say, this relevant quote just seems to be passing through the ears of the youth. In fact, there is no evident improvement that can be seen.
Rizal's generation has long been gone and yet this dramatic saying has continued to travel from one generation to another. But unfortunately, it did not changed anything. A lot of people just keep on saying this remarkable line but they don't actually make any moves to prove their stand. Although, there are still some who actually show their patriotism towards their country. But sadly, they are overpowered by those who refuse to make a move.
Ultimately, the development of a country is not entirely in the hands of the youth, but on everybody else. You might be asking yourself, what the youth can do in order to reshape the nation. The fact is, they are still young. They are depending on their parents for their sustenance. Most of all, they do not have any power over the government affairs. These young people are even striving to get good grades from their school.
Since we are putting our future in the hands of the youth, we should start preparing them for their enormous tasks ahead. We should develop empowerment activities to help in preparing the youth to become potential leaders.
Hopefully, these youth quotes will remind us the importance of the youth.
These youth quotes will help us realize that the young generation are the strength of our nation. They have the power to mold our society. It is important that we must motivate them to become responsible and to pursue their dreams.
If you enjoyed this post, then you can share it to your friends and family. Do you have your own favorite youth quotes? If so, then please share it with us in the comments below.
Related Article: Dr. Seuss Quotes That Will Inspire You Today

Martha lives in the Bay Area and is a dedicated reader of romance novels. She runs a yoga studio and taught yoga for many years. She always says that yoga fuels her writing. She's also a vegetarian and advocate for living a healthy life. Martha has been writing for us for a while now, giving readers a glimpse into her lifestyle and work.