This question could mean different things to different people, as we can all feel inspired in many ways.
It's a difficult question to answer clearly – what inspires you? Some people may find inspiration in clichés like the sunset or by gazing at the stars, others may find inspiration in people such as their partner of their children or some people may even find inspiration from music or movies. The reality is, inspiration can be found anywhere one chooses to seek it.
Personally, I find inspiration in listening to music and really taking in the lyrics. I like to imagine how the artist felt while writing the track and then apply that same kind of emotion to my work. I also get inspired by other people. Seeing other people perform acts of kindness or listening to someone talk about something great that's happened in their lives. I like to listen and take things in and often come out of conversations inspired by what the other person has to say. You might find, like me, that what inspires you is simply just having a conversation.
Every person is different, and everyone finds inspiration in different things. What inspires one person might not be what inspires you, and vice versa. It's all about having an open mind and letting inspiration find you. This article will explore what inspiration really is, some of the most common ways in which people find inspiration, and where inspiration is most likely to pop up.
​What is Inspiration? 
According to oxforddictionaries.com, inspiration means "The process of being mentally stimulated to do or feel something, especially do something creative." No matter what it is that you're doing or creating, you usually need something to inspire you.
The word inspire​comes from the Latin word that means to inflame or to blow into. When you inspire something, it is as if you are blowing air over a low flame to make it grow. An example of this is when a movie is based on a true story. The true story existed already, but the movie was produced, or 'inspired' by parts of the story and collated into scenes to make a whole new story. So what inspires you? – What is your small flame that's waiting to grow?
How Do We Find Inspiration?
There are many different ways in which you can find inspiration. The best way you can find inspiration is by doing things. You can't expect to feel inspired if you're sat doing nothing. If you're trying to create something but find yourself trapped not knowing what to do next, just take a break. Get up and do something. Inspiration is all around us and can only be found by those who seek it.
Talk to people, go for a walk, head to the gym – do something to activate your body and your mind and you'll surely find inspiration. It's all around us.
What Are Some of the Most Common Ways We Can Find Inspiration? 
Now that you're familiar with what inspiration is, it's time to identify that which inspires you. Each person is different, but there are some common themes. If you're struggling to feel inspired, read on for a few ideas on where to look.
1. In Nature 
​Going for a walk is a great way to clear your mind. Nature is beautiful and can be incredibly inspiring. Take some time out of your day to walk amongst the trees and flowers, walk through a field, walk along a river. All the aspects of nature have beautiful calming effects and can be really great at forming inspiration. Go somewhere quiet where you can really take it all in and be with your thoughts. Let your imagination run wild. 
2. Online
There is so much content online that you can be inspired by. Try watching a YouTube  video on inspiring ideas, or try looking on inspiring social media pages. The beauty of social media is that you can spark conversations with strangers. Let people know you're seeking inspiration and I'm sure at least one person will come back with some ideas for you. The internet is filled with inspiration. Try searching for inspiring quotes or reading a blog by someone you admire. You never know where inspiration may lie on the internet. 
3. Have Experiences
Try doing something new. You might find something new that you love and find that that new thing is what inspires you. Go skydiving, take a rollercoaster ride, go to a museum, book a track day and drive your favourite car. You never know where inspiration might pop up and what better way to try to find it than by ticking off the items on your bucket list. Everybody loves new experiences, and new experiences are a great way to open your mind up to the world. It's full of opportunity waiting for you to grab it. 
4. Spend Time With People
Anyone can be inspiring. Try talking to your partner about what inspires them and see if that sparks inspiration in you. Ask people what they're most grateful for in life, or perhaps try talking to a child. Children are innocent and say things without even thinking. Something they say to you may be the route of inspiration that you've been looking for. Ask your parents what you were like as a child. Take a trip down memory lane. Nostalgia is both an emotional and rewarding experience that can be shared between you and your family. 
5. Find It Within Yourself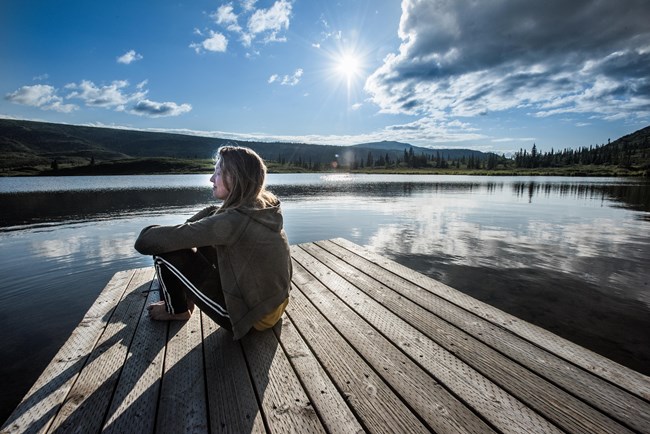 Try writing a journal about your days and read it back every once in a while. Just disconnect yourself from the world and try focusing on something for a moment. Read an inspiring book. There are so many books in the world, find the one that's right for you. It might also be worth trying to write something fictional and see where your imagination takes you. You might even find that what inspires you turns out to be your own mind. 
What Are Some Common Inspiring Things People Do Every Day? 
Of course there are plenty of places to find inspiration. But what are some practical actions you can take daily to boost your inspiration? Try these acts to increase your inspiration and let go of what does not serve you.
1. Forgive
This is something that people do every single day. Forgiveness is a powerful force that takes a lot of courage. Forgiveness means facing pain right in the eyes and choosing to be the bigger person. It can be both an excruciating yet rewarding experience for anyone, regardless of the situation their in. People who have the courage to forgive are definitely inspiring. 
2. Listen
Listening is something that we all do every day, however what we're talking about here is really listening to someone and empathizing with them. People who can really listen to someone and take in everything they're saying are truly inspiring. It can take a lot to care about someone else's life, especially if it's someone you hardly know. 
3. Help
Everyone has the ability to help someone else, however it's rare that people actually do. Have you ever seen someone do something amazing and feel inspired by their generosity? An example might be seeing someone give money to a homeless person, or perhaps seeing someone give up their seat for an elderly person. People who help others are true heroes and can definitely be classed as inspiring. 
4. Love
Love is one of the most powerful and inspiring forces on earth. It is to be believed that some of the most inspiring acts on earth are acts of love. Seeing someone love and care for someone on a high level is one of the most inspiring things you can see. Love really does conquer all.  
5. Teach
People who are willing to share their knowledge are truly inspiring, especially people who pass their wisdom on to children. People who care enough about the world that they choose to teach so that the world becomes a better place – those people are very inspiring. We need more people who care enough to pass their wisdom on in this world. Enter your text here…
6. Persevere
A person who is able to constantly pick themselves up and continue to chase their dreams no matter what set backs get in their way is someone who is very inspiring. These are the people who deserve to achieve their dreams more than anyone. It's always inspiring to see that someone has achieved something incredible after a long journey of set backs. A great example of this is the Paralympic Games. These are people who have had a hard time due to a disability, but have persevered and ultimately ended up competing and showing their talent in a worldwide tournament. 
7. Learn
People who are open and willing to learn new things are inspiring. When we reach adulthood, many people get set in their ways and are content with their lives, but some people like to continuously learn new things, and those people are a great inspiration. Learning is something that we should never give up on. An active mind is a great one.
​So what inspires you?
After having read through these points, do you feel differently about what inspires you or where you can seek inspiration? Leave us a comment below and let us know what inspires you.
If you enjoyed reading this article, please be sure to give it a share!
Related Article: 57 Inspiring Love Yourself Quotes that Boost Self-esteem and Self-worth

Tina Gray is a freelance journalist, theatre enthusiast and aspiring author. She has a passion for telling stories through various mediums and regularly writes for various online publications. Her short stories will soon be published in her first volume. Currently, she resides in the San Fernando Valley and is studying screenwriting.