An intimate relationship is not just about falling in love but also about staying in love. Like the sayings most people share, falling in love is easy but staying in love isn't. So, here are the sexy love quotes you would love to read.
There was even an experiment done by Psychologist Arthur Aaron, where he succeeded in making two strangers fall in love with each other in a laboratory. Also, there are many ways to keep the love burning. So, these may be going out for a dinner date, going to the movies, walking in the park, or traveling together. We can also enjoy activities at home that would strengthen the bond of our relationships.
However, sometimes these fun and romantic activities may be expensive, so we have collected sexy love quotes you can send to your lover anytime.
Sexy Love Quotes for Him and Her
1. "My heart beats faster as you take my hand, my love grows stronger as you touch my soul." —A.C. Van Cherub
2. "I love when you tease me. It makes me want you more and more."
3. "Her lips were drawn to his like a moth to a flame." ―Anya Seton
4. "She enticed me in my days. She allured me in my nights. She bewitched me in myriad unknown ways." ―Avijeet Das
5. "I love us for the way our eyes make love to each other's soul."
6. "All I need is a hug and our bed."
7. "The way you touch, tease, and look at me drives me crazy."
8. "Why wake up with coffee when I can wake up with you?"
9. "A sea of whisky couldn't intoxicate me as a drop of you." —JS Parker
10. "I like to be alone. But I would rather be alone with you."
11. "It's hard to resist a bad guy who's a good man."
12. "You are my today and all of my tomorrows." —Leo Christopher
13. "She is addictive because she possesses a pure heart and a dirty mind." —Jm Storm
14. "I want to kiss every corner of your body to express all love, which I have in my heart."
15. "I love all facets of your personality, but I should admit that your wild side is my favorite."
16. Sexy Love Quotes – "I get excited when you describe exactly what you're going to do to me."
17. "You know it's you I want. The only one I ever want. I yearn for you. I crave for you."
18. "I don't want comfortable. I want passion. I want someone who will kiss me like it's the only thing keeping him alive."
19. "I wanted the heat and the sweat and the passion of a man that I could love and trust. And I wanted to give myself to him: not for advantage, but for desire." —Philippa Gregory
20. Sexy Love Quotes – "I like you most with a smile and without clothes."
21. "Tell me you'll always be by my side, or on top of me… or under me."
22. Sexy Love Quotes – "When I'm with you, the only place I want to be is closer."
23. Sexy Love Quotes – "You keep me safe. I'll keep you wild."
24. "If you kiss my neck, I'm not responsible for what happens next." —Stan Dupp
25. "It's just not as hot without biting, scratching, and spanking, involved." ―Jennifer Salaiz
26. Sexy Love Quotes – "Bite marks are love notes written in flesh."
27. "I want to be craved by you. I want you to think about kissing me as much as I think about kissing you."
28. Sexy Love Quotes – "I wanna be that fantasy that you got on your mind."
29. Sexy Love Quotes – "Love me down to my bones and then go deeper."
30. "Indulge in me. Let me be the fragrant taste your mouth desires." —A. A. Malee
31. "I cannot let you burn me up, nor can I resist you. No mere human can stand in a fire and not be consumed." ―A.S. Byatt
32. "I told him that I would love him with everything I had in me until the very end of everything, and I meant it." ―Sarah Ockler
33. Sexy Love Quotes – "His kiss is wicked, it is sexual, a wild frenzy of lust and sin." ―Kassandra Cross
34. "I could have loved another woman as I have loved you since we drifted apart, but I only have one heart, my love, and it's still yours." ―Danny Castillones Sillada
35. Sexy Love Quotes – "I have seen the best of you, and the worst of you and I choose both."
36. Sexy Love Quotes – "All I want is the taste that your lips allow."
37. "I love you, even past the boundary of eternity. Not even the end of my existence could extinguish the love I feel for you." ―E.A. Carter
38. Sexy Love Quotes – "Carrying yourself with poise and joy and peace within—that's sexy." —Leah LaBelle
39. "Her lips on his could tell him better than all her stumbling words." —Margaret Mitchell
40. "You are the one girl that made me risk everything for a future worth having." ―Simone Elkeles
41. "A good girl is just like a bad girl, except she's only bad with someone very special."
42. Sexy Love Quotes – "We lie in each other's arms eyes shut and fingers open and all the colors of the world pass through our bodies like strings of fire." —Marge Piercy
43. "Forget the butterflies, I feel the whole zoo when I am with you."
44. "You make it kinda hard not to stare."
45. "The best feeling in the world is kissing someone for the first time when you've really wanted to kiss them for a long time."
46. "I have a weakness for you."
47. "Love her so much that she might doubt your sanity but not your passion."
48. "Right from the beginning of when I saw you first time, I knew we were meant to be together till the last time of our lives."
49. "I feel like doing wild things with you that I had fantasy about."
50. "I want to drown myself in the passion of your love every day and night with you in sight."
51. "I want to be craved by you. Desire me endlessly."
52. "There's a saying that passionate love burns out quickly but the compassionate one builds over time."
53. "I must warn you, today my thoughts about you are sensual, sexy and naughty."
54. "I wish you were here tonight or I were there with you together or be anywhere."
55. "There is no beginning with you and no end but infinite passion with you my dear."
56. "Your sensuous kiss is fine but all of you is paradise."
57. "You have become the reason for me to look forward the next day in an exciting way."
58. "I won't mind if you mess up my bed with me tonight."
59. "Bite marks are love notes written on flesh."
60. "Don't play hard to get. Play hard to forget."
61. "I love you more than I've ever loved anyone in my life. You're my favorite person."
62. "You're my first thought when I wake up and my last thought before I fall asleep."
63. "There's no one I trust so unreservedly as I trust you."
64. "You've no idea how much my heart still races whenever I see you."
65. "You're my favorite part of waking up every morning and going to bed each night."
66. "There's no one I'd rather spend the rest of my life with."
67. "Just when I think it's impossible to love you more, you prove me wrong."
68. "With you, I never feel the need to run away and change my name."
69. "I can't imagine, and don't want to imagine, growing old with anyone but you."
70. "My heart still melts at the very thought of you and the very mention of your name."
71. "We don't agree on everything, but we connect in all the ways that matter most."
72. "You're my favorite spice. Every meal is better with you."
73. "The more time I spend with you, the more I see in you to love and be thankful for."
74. "Every time I hug you, I don't want to let go."
75. "I love that, when you're here, I can feel that you're fully present with me."
76. "No one is better than you at making me laugh, even when I don't feel like it."
77. "Your voice is my favorite sound in the universe. The more I hear it, the happier I feel."
78. "All I need in the morning to wake me up is one of your smiles and the sound of your voice."
79. "Who needs exercise when just the sight of you makes my heart do jumping jacks?"
80. "I love sharing adventures with you. I wonder where our next one will lead us."
81. "You're the only man I know who can make me laugh even when I feel like crying."
82. "It took meeting you to realize how empty my life had been. You've changed everything."
83. "I wish I had the right words to tell you how much I love you. I guess I'll have to show you instead."
84. "Whatever you're up for, I'm into it. I love the way your mind works."
85. "If this is our last day, I want to spend it loving you better than I ever have before."
86. "One look at you is all I need to get my heart pumping faster."
87. "Every time I see that smile of yours, I remember the first hug you gave me and what it led to."
88. "I may not be your first love, but I hope to be your last and longest."
89. "Waking up and seeing that beautiful smile of yours reminds me of how precious a single moment can be."
90. "You have a gift for reminding me, without words, to take a breath and remember I'm not alone."
91. I love it when you call me 'Baby'.
92. You're intoxicating.
93. Sexy Love Quotes – 'Forever Love' Stainless Steel Couple Ring
94. Sexy Love Quotes – Mess up my bed with me.
95. Sexy Love Quotes – 'Forever Love' Couple Ring
96. Sexy Love Quotes – That all consuming kiss that truly means something.
Sharing a sexy love quote with the special someone you can't get out of your head so that when your lips finally do touch, it's electric cosmic. Mmm, you feel it everywhere. They stir your emotions, your heart, your very soul. When you find that person, that kiss truly is everything… all-consuming, earth-shattering, epic! At that moment, it's undeniable that your soul has found its mate. You are home.
97. Sexy Love Quotes – I want you in the worst way… your taste, scent, and feel of your skin next to mine. I want it all tonight.
98. Sexy Love Quotes – 'Always' and 'Forever' Couple Chain Bracelet
99. Sexy Love Quotes – You know its you I want. the only one I ever want. I yearn for you. I crave for you. A hunger that is insatiable. A passion that burns hotter than fire. I finally found you.
100. Sexy Love Quotes – I fall for your smile every single time.
101. Sexy Love Quotes – 'Love is never tired of waiting' Stainless Steel Couple Rings
102. Sexy Love Quotes – Love her as if there's someone working 24 hours to take her from you.
103. Sexy Love Quotes – We are all searching for someone whose demons play well with ours.
104. Sexy Love Quotes- 'I will always be with you' Stainless Steel Couple Rings
105. Sexy Love Quotes – I have seem the best of you, and the worst of you and I choose both.
106. Sexy Love Quotes – Maybe I'm too late to be your first. But right now, I'm preparing myself to be your last.
107. Sexy Love Quotes – 'His Queen' and 'Her King' Couple Chain Bracelets
108. Sexy Love Quotes – Chemistry is you touching my mind and it setting my body on fire.
109. Sexy Love Quotes – Take off your clothes. Show me. Show me your edges. I want to see with my own eyes where you and where I begin. I want to see where I fit, where you leave off being you and turn into me.
110. Sexy Love Quotes – 'His Beauty' and 'Her Beast' Couple Bracelets
111. Sexy Love Quotes – Cuddling with you would be perfect right now.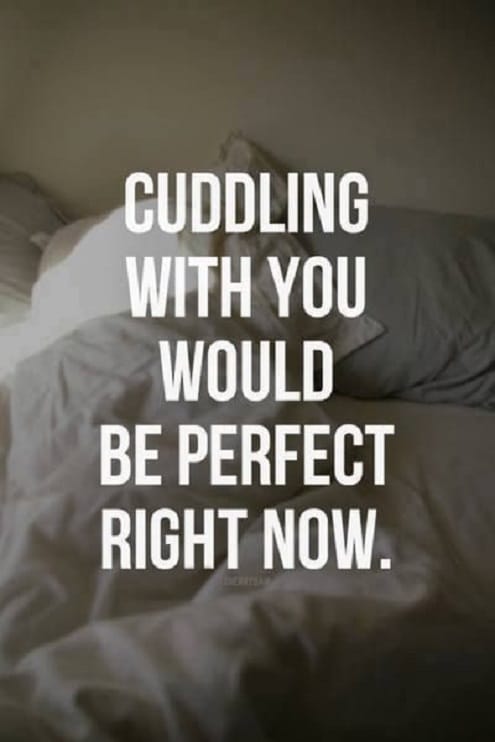 112. Sexy Love Quotes – All I want is the taste that your lips allow.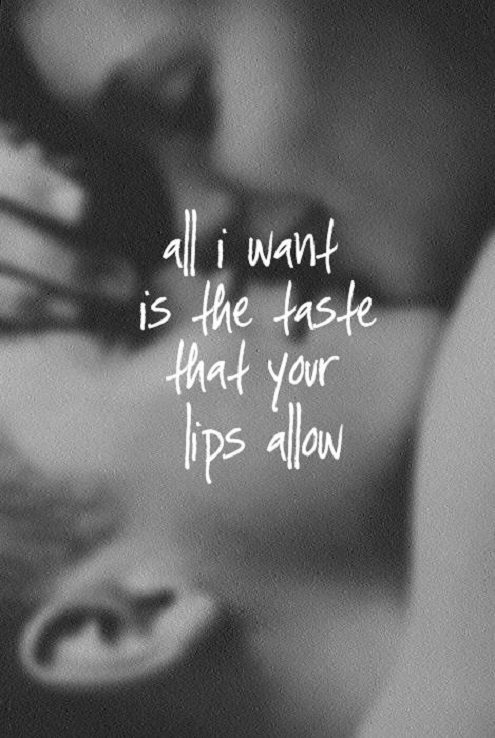 113. Sexy Love Quotes – 'Her Beast' and 'His Beauty' Couple Ring
114. Sexy Love Quotes – Life is short. Break the rules. Forgive quickly, kiss slowly. Love truly, laugh uncontrollably and never regret anything that makes you smile.
115. Sexy Love Quotes – She knew she loved him when 'home' went from being a place to being a person.
116. Sexy Love Quotes – 'Real Love' Couple Ring
117. Sexy Love Quotes – Don't play hard to get, play hard to forget.
118. Sexy Love Quotes – If you need a lover and a friend, Baby I'm in.
119. Sexy Love Quotes – Sexy Love Quotes – 'Real Love' Couple Chain Bracelet
120. Sexy Love Quotes – Some of the best moments in life are the ones you can't tell anyone about.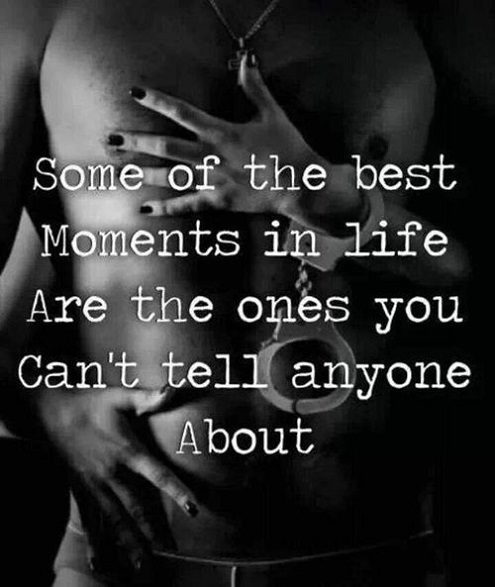 121. Sexy Love Quotes – I always want more with you.
122. Sexy Love Quotes – 'Love Only You' Blue Couple Ring
123. Sexy Love Quotes – Sexy isn't always about boobs or butts. It's the way you walk, the way you talk and the way you think.
124. Sexy Love Quotes – Let go of your inhibitions. Push your boundaries. Explore your limitations. Find what what stimulates you.
125. Sexy Love Quotes – I hope your day is as nice as your butt.
How to Talk Sexy Without Sounding Awkward
The secret, in short, is to be as natural as possible. Don't force it. If you're not comfortable saying certain things yet, it's best to avoid it altogether rather than risk embarrassment. Well, now, if you feel comfortable, start softly. Don't go out of the blue and say that you want your partner's genitalia right away. Go slowly. Whisper hints like "I've been thinking about you all day" and kiss them on the lips or ear lobe afterward. Describe what you want to do to your partner without giving away too many details. Be mysterious and passionate. And, if you're shy, you might want to take a look at this article.
Is being sexy more important than being beautiful?
While many people often think that sexiness refers to looks, it's not always the case. Being beautiful means that you have attractive physical properties, such as a pretty face or perfect bodily proportions. However, being sexy means that you can cause feelings of sexual excitement. And we all know that you don't need to be a supermodel or a stud to do that. It's about attitude. Of course, context also matters. So, the two (beauty and sexiness) often complement each other.
Being described as sexy can be flattering if you are attracted to the person saying it; if not, it can be perceived as an insult. Beautiful, which has a broader meaning than sexy, is perceived as flattering if it refers not merely to physical appearance but also has a broader meaning, indicating a kind of beauty on the inside. Also, it's worth noting that these interactions need to be consensual; otherwise, calling someone beautiful or sexy might be perceived as harassment. In the long run, it's up to you to create your style of beautiful and sexy.
Final Thoughts
We also hope these sexy love quotes helped you express your burning desire and love to your partner. So, if you want to read more, check out Valentine's, lovely wedding, and short funny quotes. Alternatively, if you want to express your feelings to your partner, then you can also read our collection of sweet love words.
Anna works as a full-time writer and editor and has devoted the last ten years of her career to assisting readers in improving their perspective on life. She is a Cultural Studies graduate and now contributes to Good Morning Quotes by sharing her traveling experiences and social knowledge with our readers. When she is not typing up her next article, Anna enjoys spending time with friends, visiting new places, and supporting a healthy lifestyle.