Live life quotes can help us remember what an amazing life we have. We get the chance to experience the wonders of the world.  It is very important to always have a positive outlook in life in order to feel inspired.  Are you inspired with your life today?  You should be inspired because you are one of the lucky persons who have a unique place in the enormity of the universe.
Short live life quotes can bring positive outlook in our lives.  By having a positive outlook, you can feel happiness and it can give you some inspiration as well.  However, there are times that life can be difficult and it is impossible to feel joy.  If you are having a bad day, these positive live life quotes can help you recognize the astounding possibilities that life has to offer.
Short Live Life Quotes
1. One day, you will wake up and there won't be any more time to do the things you've always wanted.
It is so sad when you substitute the things that you want to do, with the things that you should do.  You should invest a little of your time to the things that you love.
2. To live is the rarest thing in the world.
You should live your life to the fullest.
3. In the blink of an eye, everything can change.
Take that chance now there might never be any chance again in the future.
4. Life is short. Live it.
Enjoy life now while you still can.
5. You don't have time to be timid.  You must be bold, daring.
Short live life quotes can encourage you try something new.
6. Die with memories, not dreams.
This is a very powerful quote, yet it is also true.  We must live for today because anybody can be gone tomorrow.
7. You only live once but if you do it right once is enough.
You only have one life, you should make the most of it.
8. You know all those things you've always wanted to do?
Never wait until you are too old to do the things that you have hoped and planned to do.  Do it now!
9. Life is short, don't be lazy.
You should use your time wisely.
10. Life is too short to waste time waiting for other people's approval on how you live it.
Whatever you want to do, you must do it now.
Inspiring Live Life Quotes
11. Life is too short to worry about stupid things.
Do whatever you want with your life and always remember that everything happens for a reason.
12. We are all visitors to this time, this place.
We should never forget our purpose in life.
13. A good life is when you assume nothing, do more, smile often, dream big, laugh a lot….
Be thankful for what you have because you are very blessed.
14. Live the life you think you deserve.
Live life quotes help us realize how precious our life is.
15. Do not look back and grieve over the past for it is gone.
Forget about your past because it's over.
16. Life is short, live it.
Live life quotes are great inspirations of life.
17. Live every moment, laugh every day, love beyond words.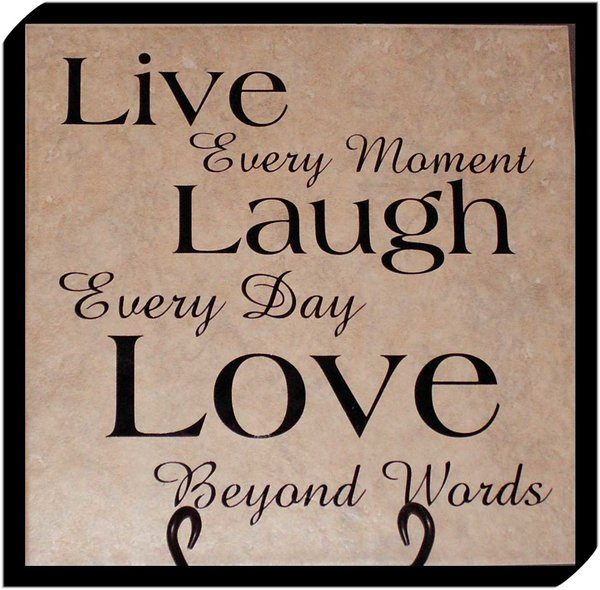 Cherish every moment of your life.
18. Whenever you find yourself doubting how far you can go, just remember how far you have come.
Always believe in yourself.
19. Don't trust too much, don't love too much…
Live life quotes are so powerful.
20. Never get so busy making a living that you forget to make a life.
We should spend time with our family but at the same time we should also work hard in order to earn a living.
21. Attract what you expect, reflect what you desire, become what you respect.
Concentrate on what you can do in order to become better  instead of comparing yourself to other people.
I hope that after reading these short live life quotes, you become inspired in living your life to the fullest.  We only live once and life is short.  We can never know when our life will end, but we must be ready for it.  If there is something that you have been planning to do then do it now, don't wait too long because you might not get the chance to do it.
Live life quotes are great inspirations.  There are different stories which can inspire us to strive hard.  If you have encountered difficulties in life then you must learn to move on.  You can also read 52 Inspirational Quotes about Moving On with Pictures in order to help you in coping up with the pain.

Tina Gray is a freelance journalist, theatre enthusiast and aspiring author. She has a passion for telling stories through various mediums and regularly writes for various online publications. Her short stories will soon be published in her first volume. Currently, she resides in the San Fernando Valley and is studying screenwriting.