Love Is In The Air.
Are you in a happy relationship or longing to be in one? Well, these good girlfriend quotes will give you all the feels. Being a girlfriend is a beautiful thing if you're with the right person. Hopefully, these quotes will help you realize how special a loving relationship is.
A Bit About Good Girlfriend Quotes
When you find someone who is compatible with your morals and values, it's a wonderful feeling.  These good girlfriend quotes will remind you of what a happy relationship should be like.  If you've ever been in love, then you can completely relate to these quotes.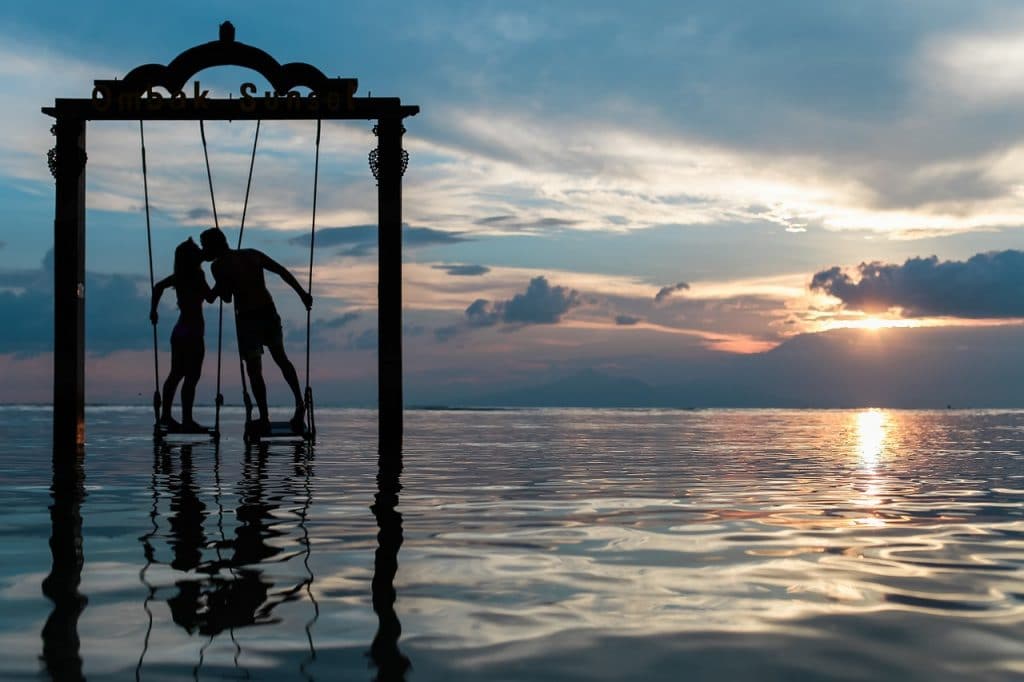 What does it mean to be a girlfriend?
Being a girlfriend is all about having someone to share life with. When you are compatible with another person and have a special someone to laugh and cry with, it makes all the difference. The best thing about these girlfriend quotes is that they help you see into the mind and emotions of your significant other. When someone chooses to have you in their life, it usually means you hold a special place in their heart. And who knows, maybe one day you'll much more than a girlfriend; you'll be a wife.
What can you learn from good girlfriend quotes? 
Good girlfriend quotes are fun and flirty, and will hopefully remind you of how wonderful love is. If you've been hurt, you may have given up on the idea of finding a mate, but it's still possible. And if you're currently a girlfriend, then these phrases will make you smile and think of the good time between you and you beau. Overall, these good girlfriend quotes are designed to brighten your day. Girls love to feel adored and treasured, so this list of sweet words can make any gal feel better. And just in case your significant other makes you feel anything less than how these quotes describe, then you might have to rethink your relationship.
A Sweet List Of Good Girlfriend Quotes To Make You Blush
If you've been dreaming about sharing your love with someone special, these good girlfriend quotes are bound to give you butterflies.
1. "I fell in love with you. Not for how you look, just for who you are. Although you look pretty great too." 
This is one of those good girlfriend quotes the will make you swoon. When you're looking for a partner, this is the kind of compatibility you want. A person that loves you for who you are and not how you look is a keeper. The truth is there's a million pretty girls in the world, so beauty isn't enough to capture your lover's heart. It takes a real connection to keep your partner interested, even when you're not looking your best. However, if you have someone who loves your looks and your personality…that's the cherry on top.
2. "Being in a relationship isn't about the kissing, the dates or the showing off. It's about being with someone who makes you happy in a way that no one else can." 
Don't misunderstand, having a great time with your partner is super important. You want someone who you can be yourself with and share intimate kisses. But on the other hand, it feels better to be with someone who you can do nothing with, and still enjoy their time. The foundation is some couple's relationships is being romantic and lovey dovey, but there is no true friendship. You can go out on a fancy date with someone and play the boyfriend/girlfriend role, but do you like the person you're with. The last thing you want is a surface level relationship that doesn't develop past date night.
3. "They asked him "How's your life?" He smiled and answered "She is fine." 
Obviously, you don't want a guy in your life who has an unhealthy obsession with you, but you do want someone who truly cares about you. It's important to only give your heart away to a man who cares to make you a priority in his life. This quote is a prime example of what it means to have a partner who wants you to be happy. Any man that makes it his business to ensure that you're smiling and doing good is a keeper.
4. My favorite part of the day is when I get to talk to you"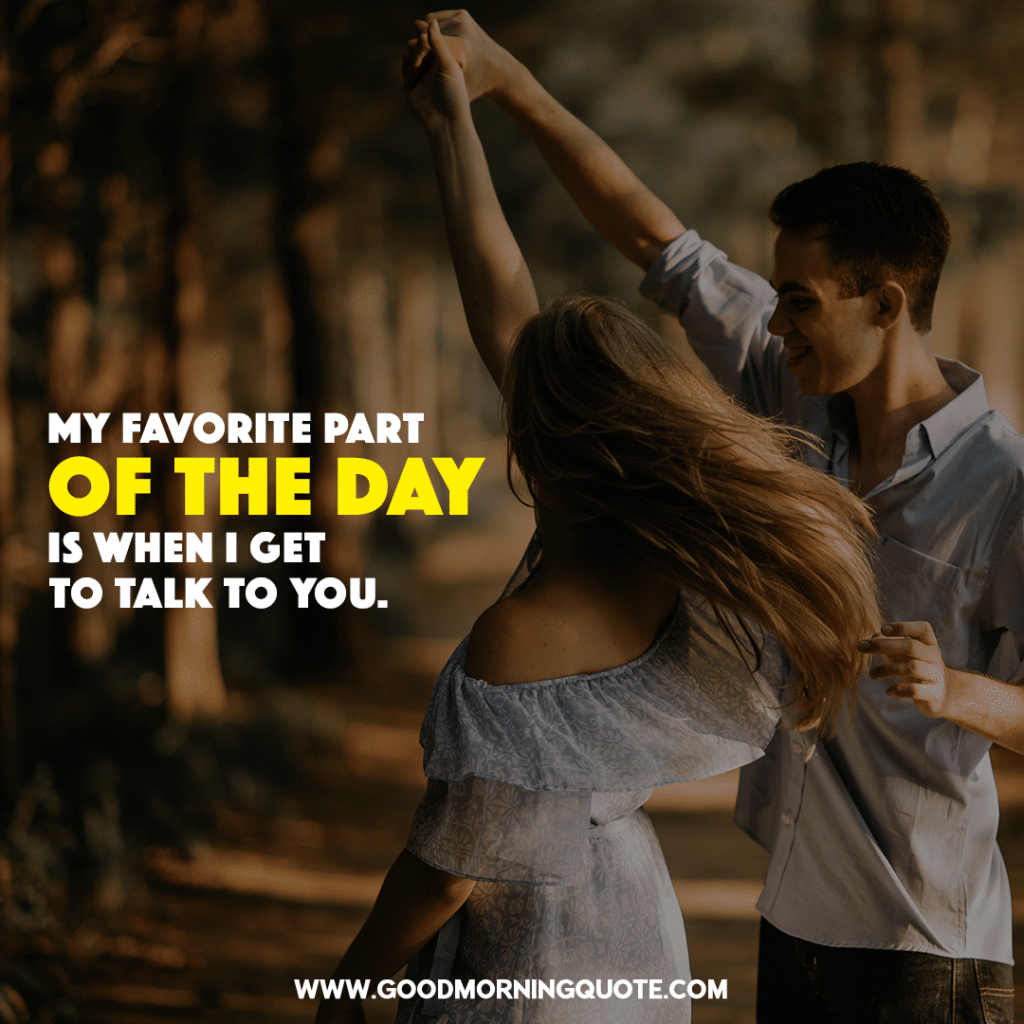 If you've ever been with someone who wasn't really into you, then you know how crappy it feels to not hear from them. When you're in a relationship, communication is a huge part of keeping bond between you and your significant other strong. But, dating someone who doesn't care how your day was or what you had for lunch isn't the person for you. It feels amazing to have a person in your life who thinks of you throughout the day and looks forward to hearing your voice. If you're going to invest time into someone, invest in a partner who's genuinely interested in you and your well-being.
5. "I like it when you smile, it's cute." 
Who doesn't like to get paid compliments? Nothing confirms your boo's affection for you like sweet statements about the things they find cute about you. Every girl wants to hear that they have qualities that intrigue their significant other, and hearing them say it feels good. The great thing about attraction is that it goes beyond appearances. The smallest thing can draw a person to you, and you'd be surprised that it could be something as simple as your smile.
6. "Missing you is my hobby, caring for you is my job, making you happy is my duty, and loving you is my life." 
These good girlfriend quotes might seem a little intense, but they're the perfect example of what a loving relationship looks like. If you are involved with a person and you're giving them your all, you expect the same in return. You want to be with someone who is fully invested in your happiness. After all, isn't that why people get into relationships? As a girlfriend you expect your guy to provide you with a special kind of love that you can't find in anyone else, and you should do the same in return.
7. "If I did anything right in my life it was when I gave my heart to you."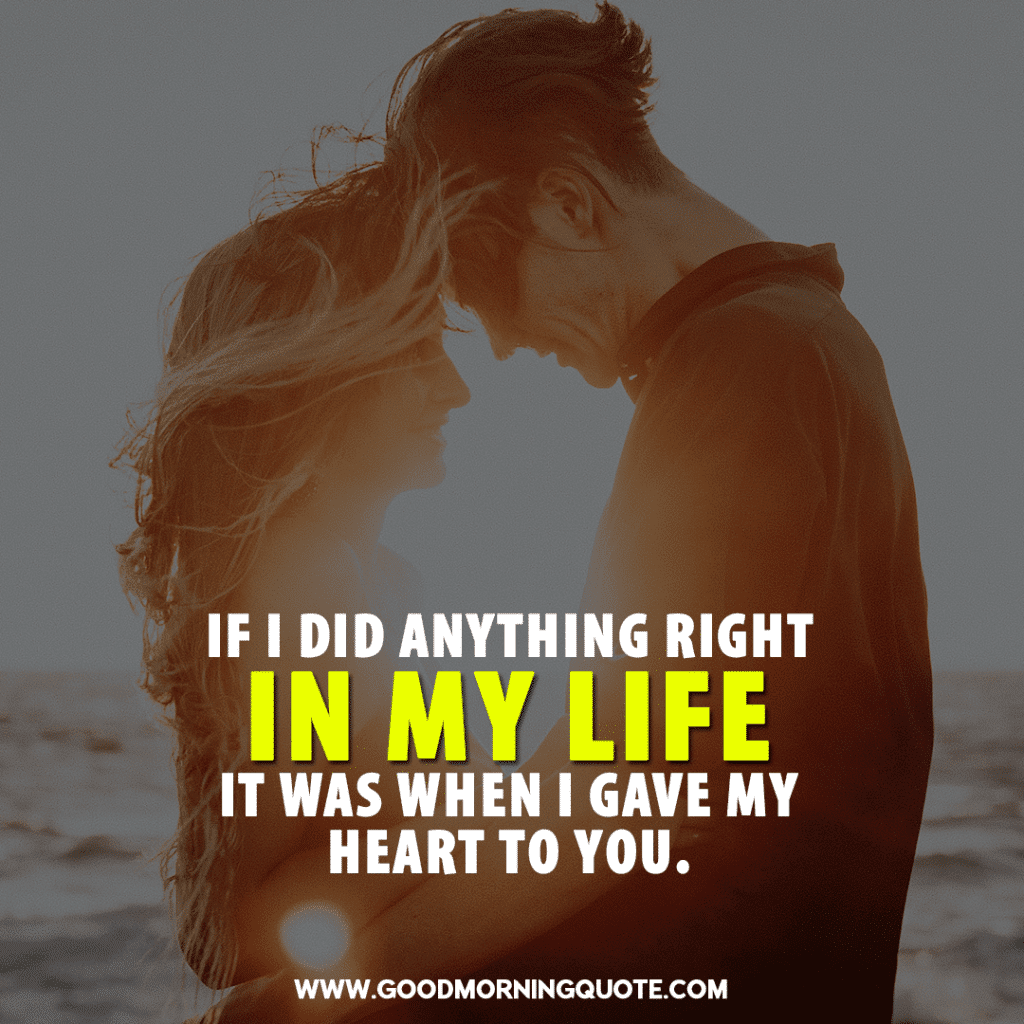 Having a special someone just feels amazing, and everyone, no matter who they are want to be loved. These good girlfriend quotes are here to remind you that giving your heart to someone is a beautiful thing. And it's even more special when your partner reciprocates the love. Life is often difficult, but when you have someone to share the ups and downs with, it's gets easier. Your goal should be to find someone who wants to share their love with you and be proud to call you their girlfriend.
8. "You are beautiful. You might not see it but I do." 
It doesn't matter if you think you're beautiful or not, it's wonderful to have a partner in your life who sees it. Believe it or not, beauty really more than skin deep, and who you are as a person is what attracts other people to you. This is such an inspiring quote because it sums up how powerful love is. When someone sees the beauty in you, the look past your flaws and shortcomings and care about you despite of what you might think of yourself.
9. "I wanna hold your hand when we're 80 and say we made it." 
It's natural to picture yourself living happily ever after with your babe. After all, forming a genuine connection with someone is the foundation to a lifelong partnership. Most people look forward to growing old with their significant other because when you're in love, it's hard to picture yourself without that person. Any couple who can weather the trials and tribulations of life together are made for one another.
10. "You know you're in love when you can't fall asleep because reality is finally better than your dreams." — Dr. Seuss 
It's safe to say that Dr. Seuss hit the nail on the head with this one. This children's book author might not be the first people you think of when it comes to good girlfriend quotes, but you can't deny his genius on the topic of love. When you're truly smitten by someone, it feels like all of your dreams have come true. All the times you envisioned yourself being with the perfect person is now a reality. You wake up and go to bed thinking about that special person who's stolen your heart. And even if everything else in your life isn't going right, that one part of your world is alright because you have true love.
Did these good girlfriend quotes make your heart smile?
Did you enjoy reading these good girlfriend quotes? We hope they made you daydream about your current or future guy. We understand how important it is to form a bond with someone special, and there's nothing wrong with wanting love. If you are in a relationship or desire to have one, the important thing to remember is to value yourself. We want these good girlfriend quotes to resonate with you so that you never settle for less.
If you enjoyed reading these good girlfriend quotes, share them on social media and don't forget to leave us a comment below.
Related Article: ​Books About Love To Help You Rekindle The Magic​​​

Tina Gray is a freelance journalist, theatre enthusiast and aspiring author. She has a passion for telling stories through various mediums and regularly writes for various online publications. Her short stories will soon be published in her first volume. Currently, she resides in the San Fernando Valley and is studying screenwriting.