It is important to know the difference between friends and fake friends.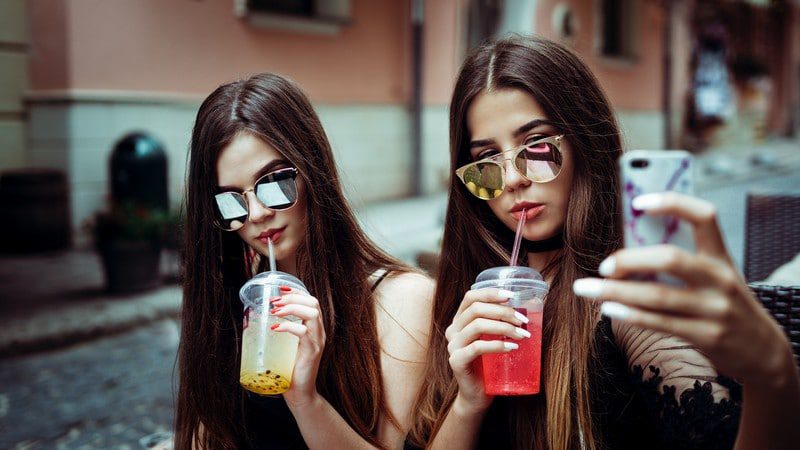 Friendships are an important part of our lives. Most of us made our first friends when we were still in nursery school sandboxes. Some of us may have even managed to maintain those friendships for many, many years beyond that initial innocent meeting. We make friends in all kinds of places – school, work, church, mutual interests, and, yes, even the internet in this day and age. However, not all friendships are created equal. Enter the importance of fake friend quotes. Our selection of fake friend quotes will help you determine when you're involved in a toxic friendship and how to deal.
A Bit About Fake Friend Quotes
There may be plenty of times in your life where you simply outgrow a friendship or drift apart from someone you thought would be your friend for life. That is perfectly natural. After all, people grow and change. That's life. Sometimes that growth and change happens in different directions, and people are no longer compatible. This, however, is a very different phenomenon from the one where you have "friends" who were never really your friends at all. Fake friend quotes seek to teach us this important lesson.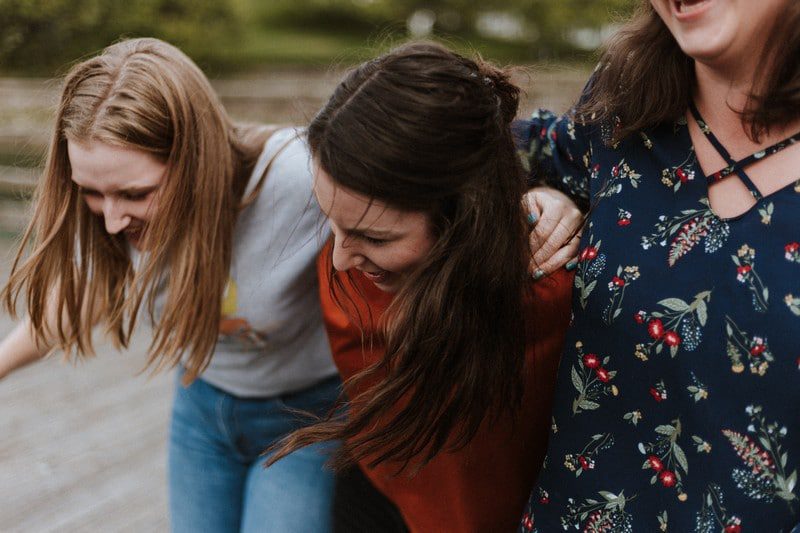 Fake "Friends" Come In All Types – The Result Is Always The Same
You know the types. They are two-faced, they bail the second you need them, but use you until you have nothing more to give. These people never really care about you, and they act like your needs don't matter. You later learn the painful lesson that they are all about themselves – even at your expense. Sometimes, it takes awhile to figure out when this is what is going on.
Fake friends can often mask their true colors, and the next thing you know, they've blown up your reputation at work, ruined a potentially great budding relationship, caused issues with other friends, and more. So, we are going to try and help you out a bit here, and give you a list of fake friend quotes. If you find that these apply to any of your friendships, you might want to think twice about the future of this friendship.
Fake Friend Quotes to Learn From
Unfortunately, we all encounter a fake friend at some point in our lives. We've compiled a few fake friend quotes to help you identify who you're up against. Additionally, we've included a few situational pieces of advice to help you in these scenarios.
1. "Some people are real. Some people are good. Some people are fake and some people are real good at being fake."
These fake friend quotes sum up the ultimate fake friend. Here is the type of "friend" who will see in you someone genuine, caring, and true – and exploit those characteristics to the ends of the earth. People who are accurately described in this manner are master manipulators. They are expert liars who will keep their true motives and intentions to themselves. You might know this person for months or even years. But the entire time, she will be busily manipulating the friendship to her own advantage. All while making you believe that you guys are the best of friends.
Why would someone do this? Well, good and decent people are easy to manipulate. That does not mean that one has to be gullible in order to be a good person. It is just that good people often like to think that everyone's intentions are as good as their own. The friend who is, as the quote above says, "real good at being fake" exploits that fact. Further, such people have no qualms about hurting people to get what they want.
Say, you get a new co-worker who seems super friendly and eager to learn the ropes. She latches on to you, brings you goodies on Fridays, and suddenly, the two of you are inseparable. Sounds great, right? Sure. And it should, if that is all there is to it. But, if the next thing you know the promotion you thought you were getting goes to her even though you've been there a year longer, rest assured that was not by accident. Your new "friend" has likely played everyone else in the same way she played you.
How to Spot of a Person Like This
So, how do you spot someone like this? There's no real way to do it, except to make sure you aren't trusting people right out of the gate. If you've only known someone a week, they are not your bestie. In fact, I'd argue that in competitive work environments, for example, real friends are truly hard to come by.
If you met this person somewhere other than work, you should likely look for ways they have inserted themselves into your life in insidious little ways without invitation. For instance, if she has inserted herself into your friend circle, and suddenly one of your pals is making weekend brunch plans with her instead of you, this is a red flag. The same goes for if she is suddenly showing up at your volunteer activities and is instantly the star of the show. There is nothing wrong with someone looking to make new friends. However, something is definitely very wrong when this new person suddenly seems to be stealing your life.
While it might be impossible to get rid of this person if it is in the workplace, you can create distance. If it is in your outside life, do anything you can to put brakes on the situation before it gets any works. And for goodness's sake, don't trust her with any more information than you absolutely have to. She will only use it to her advantage.
2. "Some of the most poisonous people come disguised as friends and family."
This is one of the best fake friend quotes we have ever come across. It is also what makes life so painful on the friendship – and sometimes the family – front. People come into our lives for a reason, a season, or a lifetime. Ideally, they are good people. That is not always the case, though. This is especially true of blood relatives.
Now, most of us absolutely love our families. But there is no reason to pretend that there are not relatives that you are perfectly content seeing once per year at Thanksgiving, and perhaps mailing a birthday or Christmas card to. We all have them. This is especially true of those of us with large extended families. Every group of people has its poisonous characters. Families are no different. In fact, I would argue that they can often be at the forefront of this sort of toxicity.
For instance, say your elderly great aunt really, really  hates your husband. It might be for some kind of superficial reason, or it could be just the general orneriness that comes with age. Regardless, you are an adult. Do you let this hatred strain your marriage for the sake of keeping familial peace, or do you stand up to this relative?
When to Cut This "Friend" or Relative Off
In the end, only you can know how to handle that. However, if such a person crosses the line into say, trying to break your marriage up, the situation then becomes much more serious. This is just one example of betrayal in a situation where you should have had trust. It is also a situation where cutting this person off might just be the best thing to do, blood relative or not. The same can be said if, say, a "friend" decided that she wanted to break your marriage up because she thought your husband was bad for you, or, worse, because she wanted him for herself. With "friends" like this, who needs enemies? If someone is seriously messing with your life, cut them out of it. Knowing you is a privilege, not a right.
The point here is this: No matter who the friend or relative is, if the betrayal is true and blatant as in the aforementioned example, you don't owe these people the time of day. Remember – don't have a blind spot when it comes to betrayal just because the person is a friend or blood relative. Fake friend quotes apply to family too!
3. "Sometimes it's not the people who change. It's the mask that falls off."
We all have people in our lives we swear we know better than anyone. We might have known these people for years, or even for our entire lives. However, people can – and do – hide their true selves. There can be an infinite number of reasons for this, generally specific to each individual and their goals. It could just be a situation of someone being an opportunist, and hiding behind convenient masks for each situation.
Now, we all show different sides of ourselves depending on who we are around. The tone of voice, style of talking, and even mode of dress and general demeanor can be different from work, to friends, to school, to family. That is only natural. But, that is not what the above quote is talking about here.
For continuity's sake, let's use the example of a coworker again. Suppose you started at your company right out of college, along with someone in the same department who you really hit it off with. Say you guys moved up the corporate ladder together, in a parallel fashion, rarely actually directly competing with one another. Then, once you get closer to the top, you find yourself in the uncomfortable position of competing with your co-worker/friend for the same position. So, the two of you agree to play fair, and may the best woman win.
Then, you find out she gets the position, but you are still in a respectable place at the company, and are happy for your friend – that is, until you find out she spied on you. She stole your presentation ideas, went behind your back and sabotaged you, so that she'd get the position over you.
What to do About a "Friend" Who Betrays You
You would rightfully be hurt and betrayed, but in the end, this is what a mask looks like when it comes off. The type of person who wears a mask like this is extraordinarily ambitious. There is nothing wrong with ambition, but it crosses over into lack of ethics when backstabbing, lying, and betrayal become acceptable means to an end.
Being backstabbed by a friend is the ultimate betrayal. However, the silver lining is that you now know who and what this person really is. So, now what?
Well, once again, that is up to you. If she is your co-worker, as in the aforementioned scenario, you cannot completely cut her out of your life. You have to co-exist. However, chances are that your other co-workers and all kinds of other people will eventually figure out what she did to you. Therefore, you have the upper hand. Further, there's no way people will expect you to remain friends with such a person.
Now, if she was a "friend" who betrayed you in other areas of your life, just cut her off. How you choose to do that is up to you. There is always "ghosting," if you dislike confrontation, or if you are afraid of leaving the door open for continued communication. Just stop taking that person's calls, block them on social media, block them from your phone. They'll eventually get the message.
Now, if you are a person who believes in closure, telling this person just why you are cutting her off is an option. After all, it helps you get things off your chest, and it also helps her be a better person – if she is willing to listen. Either way, this is one of the most important fake friend quotes out there. Don't let someone who betrayed you stay in your life. You will only live to regret it.  Thus, fake friend quotes show us that we deserve the utmost loyalty.
4. "Growing up means realizing a lot of your friends really aren't your friends."
The above quote is one of the most important things we can remember about friendships, and thus an incredibly valuable item on this list of fake friend quotes. It is also what makes these particular friendship break-ups so painful.
Often, especially in our formative years, our friendships are our world. Realizing that your friends weren't who you thought they were can be earth-shattering. For instance, suppose all through middle school and high school, you and your small group of friends were all honor students. This might have been a point of pride, but it could also be a point of ridicule and bullying, given the culture in many American high schools.  Imagine how it would feel if your friends suddenly started valuing popularity over academic achievement, and pressured you to do the same.
Suddenly, you no longer have anything in common. They quit "nerdy" activities like marching band and Honor Society in exchange for cheerleading and Homecoming Court. Your former "friends" no longer care about getting into an Ivy League college and would instead prefer to "live it up" with their new popular friends. You resist the changes and are left behind. Alone.
How Do You Recover From This Sort Of Big Reveal?
It is at this point that you realize that they only hung out with you until they found an "in" into the popular crowd. You never really meant anything to them, and they never truly shared your values and goals.
At the end of the day, there is no way around one cruel fact. Such a situation is devastating, especially if it happens in the midst of your formative years, or at any particularly vulnerable time in your life. However, this is a great time to see things more clearly and to be thankful you dodged a bullet.
Really put yourself out there and make some new friends who inspire you. Begin to live intentionally, on your own terms. Also, learn from the experience. Take time to get to know who people are more along your lines. After all, the only friends worth having are the ones who will have your back through thick and thin, and who will not abandon you the second something better comes along.
5. "Fake friends: Once they stop talking to you, they start talking about you."
Of all the fake friend quotes on this list, this one is likely the one that has the most relevance to what happens after you realize that your "friends" weren't who you thought they were. The worst of the worst will happen after the fallout. People will spread their real opinions about you – and you can rest assured they won't be pretty.
The really awful thing about friend break-ups of any kind is that people generally are armed with a lot of ammunition about their former friends. Therefore, the potential for damage to your reputation is quite high. After all, when you all were friends, you likely engaged in deeply personal conversations of the type that no one wants to be made public. So, handling this delicate situation will be of the utmost importance. After all, nothing looks pettier than a "she said/she said" war of words at school, at work, or in any professional or social setting.
How to Handle A "She Said/She Said" Fallout
Once you get wind of the fact that your former "friends" are making sure your name makes the rounds at the office water cooler, you might be tempted to panic. You will first wonder what people are thinking of you, and who they believe. Then, you might get angry. This is understandable, but anger breeds recklessness. Therefore, here is a list of things to do and not do during this inevitable time of turmoil:
DO NOT spread rumors in kind. While tempting, and while you surely have the ammunition, it will only make you look petty.
DO put your best face and foot forward. Be the best student, professional worker, or member of your social circle you can be.
DO NOT attempt to rekindle the friendship. That ship has sailed. Also, would you really want to remain friends with someone like this anyway?
DO NOT try to force mutual friends to take sides. It only makes you look like you belong in a sandbox instead of an office, and causes more strife to boot.
DO make an effort to get some new friends. Learn from your bad judgement from before, and get some friends who will share your values and be there for you.
Fake friend quotes help you see who your real friends are. 
Friendship is one of the most important parts of our lives. That is why it is important to know when it is time to cut so-called "friends" out of our lives. It really is okay to do, if it is what is best for you. However, it is difficult to do so, and you have to know how to deal with the fallout. Hopefully, this piece on fake friend quotes helps you out.
We have all  been through our share of friend break- ups. If we could go back and do it over, most of us would have paid more attention to who these people really were. Oddly enough, we should not regret the friendships. Chances are, you learned a lot from them, and we all outgrow people in our lives at some point or another. Most folks are not immune to that.
If you found these generic scenarios that accompanied the fake friend quotes helpful, please let us know in the comments, and share to social media. In the meantime, go make some friends!
Related Article: Ten Tips on How to be a Good Friend

Anna works as a full-time writer and editor and has devoted the last ten years of her career to assisting readers in improving their perspective on life. She is a Cultural Studies graduate and now contributes to Good Morning Quotes by sharing her traveling experiences and social knowledge with our readers. When she is not typing up her next article, Anna enjoys spending time with friends, visiting new places, and supporting a healthy lifestyle.