You love being appreciated by your partner, right? Why don't you tell him how much lucky you are for having him in your life? You are indeed blessed because you have met someone who will understand and love you, no matter what. That person deserves your love and affection, too. So apart from your actions, sending some of these cute boyfriend quotes will do the trick.
Boyfriends are blessings from Above. They are the knights in shining armor who save their princesses from the wicked witch. They give warm hugs during melancholic times. They definitely deserve something back, and that's by valuing their presence through our attention, affection, loyalty and love.
Greet your boyfriend good morning or good night with these additional boyfriend quotes that will surely sum up your emotions towards your partner.
1. "You deserve a man after God's own heart…"
God will bless you with the right person you will be with for the rest of your life.
2. "No relationship is all sunshine…"
Problems are easier to surpass if you will fight the battle together.
3. "You're safe with me…"
You're partner should also feel safe with your presence because of the assurance that you will not leave hin behind.
4. "I don't know what my future holds…"
Hope that your boyfriend will still be with you in the future…
5. "If there ever comes a day when we can't be together…"
You'll be forever in the heart of the person you love most.
6. "With you, it's different."
Life is surely different if you are with the person you love.
7. "Let's cuddle so I can steal your body heat…"
Hugs… Surely a great way to warm those cold nights.
8. "I love you with all my butt…"
Surely funny, hahaha!
9. "Dear Ladies…"
No need to let other people know how much you are valued by your boyfriend because if he really does, it will come out naturally.
10. "I feel like you're so much more than just my boyfriend…"
You are more than a boyfriend. You are a friend, a helper, a sweetheart and no word can ever describe what you are in my life.
11. "I feel like everything in my life has led me to you…"
Life has led me to you. Everything that has happened has its own reason and if these didn't occur, I could have not met you after all.
12. "I don't want a perfect boyfriend…"
I don't need a perfect boyfriend. Just someone who will love me with all his heart.
13. "If he makes you laugh…"
You have quite a perfect partner if he knows how to make you feel special and loved.
14. "The Boyfriends who still hold bags and open doors…"
A real man is someone who knows how to treat his partner right.
15. "When I'm with you, I feel safe…"
That feeling of security that you feel when you are with your boyfriend.
16. "Thank you for reminding me what butterflies feel like…"
The butterfly feeling that you get whenever you are with your boyfriend.
17. "The truth? I like you. A lot.."
The person we love will let us feel all the wonderful emotions that we could possibly have. That's because of the amazing traits your partner has.
18. "Isn't it kind of amazing how a person who was once a stranger…"
He was once a stranger and now, he's someone you cannot live without.
19. "He kissed her cheek and then she knew…"
Being homesick is not just about a place, but even missing the person you love most, too.
20. "Calling me cute is nice…"
That feeling that you get when your boyfriend calls you his girl.
21. "Real men don't love the most beautiful girl in the world…"
It's not just about the physical beauty but the momentous feeling that you get when you are with the person you love.
22. "Before I met you, I never know what it was like to be able to look at someone and smile for no reason…"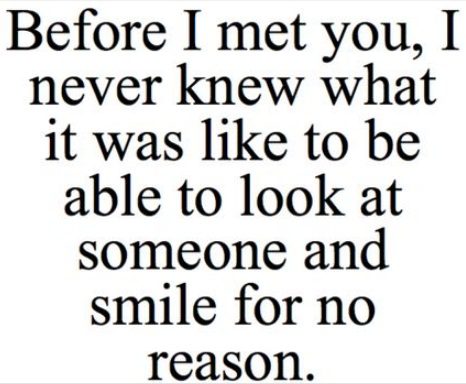 Smiling while thinking about your boyfriend? That's indeed love.
23. "Do what you did in the beginning of a relationship and there won't be an end…"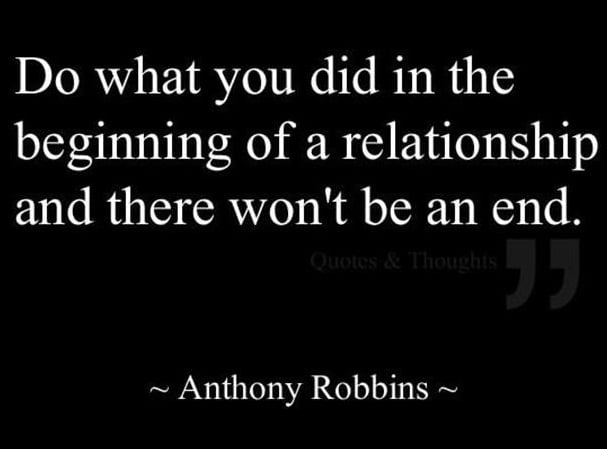 Maintain the exact intensity of love and your relationship will really prosper and last.
24. "The best relationships usually begin unexpectedly…"
Relationships that come unexpectedly –Wow!
25. "Love is being stupid together…"
Sometimes we feel to relax with the person we love, thus, we do something stupid together.
26. "You do not love someone who you cheat on or plan to cheat on…"
Never ever cheat on the person you love most just because you want to have a one good night.
27. "Remember we're madly in love…"
Kiss whenever you want to. Make your boyfriend know that he can cuddle with you whenever he likes to.
28. "For the first time, I've found someone I hate leaving…"
First love… You don't want to leave the person you love most because you just want to be with him forever.
29. "A gentleman knows when to call her sexy, and when to let her know she's beautiful…"
A gentleman knows when to compliment you the right time.
30. "I have always known it was you…"
That intense love that you feel will make you realize that the person you love is the one you want to live with forever.
31. "The best kind of kiss is when you have to stop because you can't help but smile…"
Do you agree? Sometimes we kiss the person we love and we stop just because we can't hide the happiness that we feel.
32. "The 3 things a guy should want to change about his girl are…"
A good guy should change not his partner's attitude. What he should change is her last name and address, and her thoughts about men. He should make his girl realize that not all men do not know how to treat their partners right.
33. "I only want 3 things… See you. Hug you. Kiss you…"
Have you ever missed your boyfriend that you wish to see him instantly just to hug and kiss him?
34. "I love you. You annoy me more than I ever thought possible."
Well, your partner sometimes annoy you. But no matter how irritated you can be, you still want to spend your every minute with him.
35. "Once in a while, right in the middle of ordinary life…"
Oh, fairy tale! Once upon a time and happily ever after becomes a reality with the person you love.
36. "I want you… I want us…"
Not just wanting the guy but basically having him beside you for the rest of your life.
37. "Kiss me…"
Let your partner know that he can kiss you… No matter what the time is… Whenever he wants to…
38. "You're the missing piece I've been trying to find…"
You probably had that feeling wherein you feel incomplete, then later on feel complete when you have met the person you truly love.
39. "Relationships. It's more than just the dates…"
The right relationship also includes accepting your partner wholeheartedly.
40. "Ever since I met you, nobody else is worth thinking about…"
You just want to think about your partner whenever possible.
41. "From the first day I saw you… You had me, I was yours."
Love at first sight. Yes, it is.
42. I want to show him that he has not been loved before…"
Well, that's possible if you really love that person you love, you'll exert your utmost effort just to make him feel that he will never find another woman who can love him more than you do.
43. "So many of my smiles begin with you…"
The happiness that you feel surely is because of the person you love most.
44. "I am permanently in love with you…"
True love lasts forever.
45. "There isn't one person in this world that I want more than I want you…"
You only just want him. No one else, but him.
46. "Words fall short when ever I want to tell you how special you are to me…"
Another wonderful quote for your partner that will sum up your feeling how much happy you are when you are with him.
47. "Him…"
48. "You have my whole heart for my whole life…"
Here's a boyfriend quote that states how you want your partner for the rest of your life.
49. "You should be kissed, and often…"
Let only the person who value you kiss you… not just someone who does not know how to value you.
These boyfriend quotes will surely be appreciated by your partner. Send these through his email, social media accounts or text. Although it is nice to let your partner know how much you love him through your actions, letting him know through words will surely make him more special.